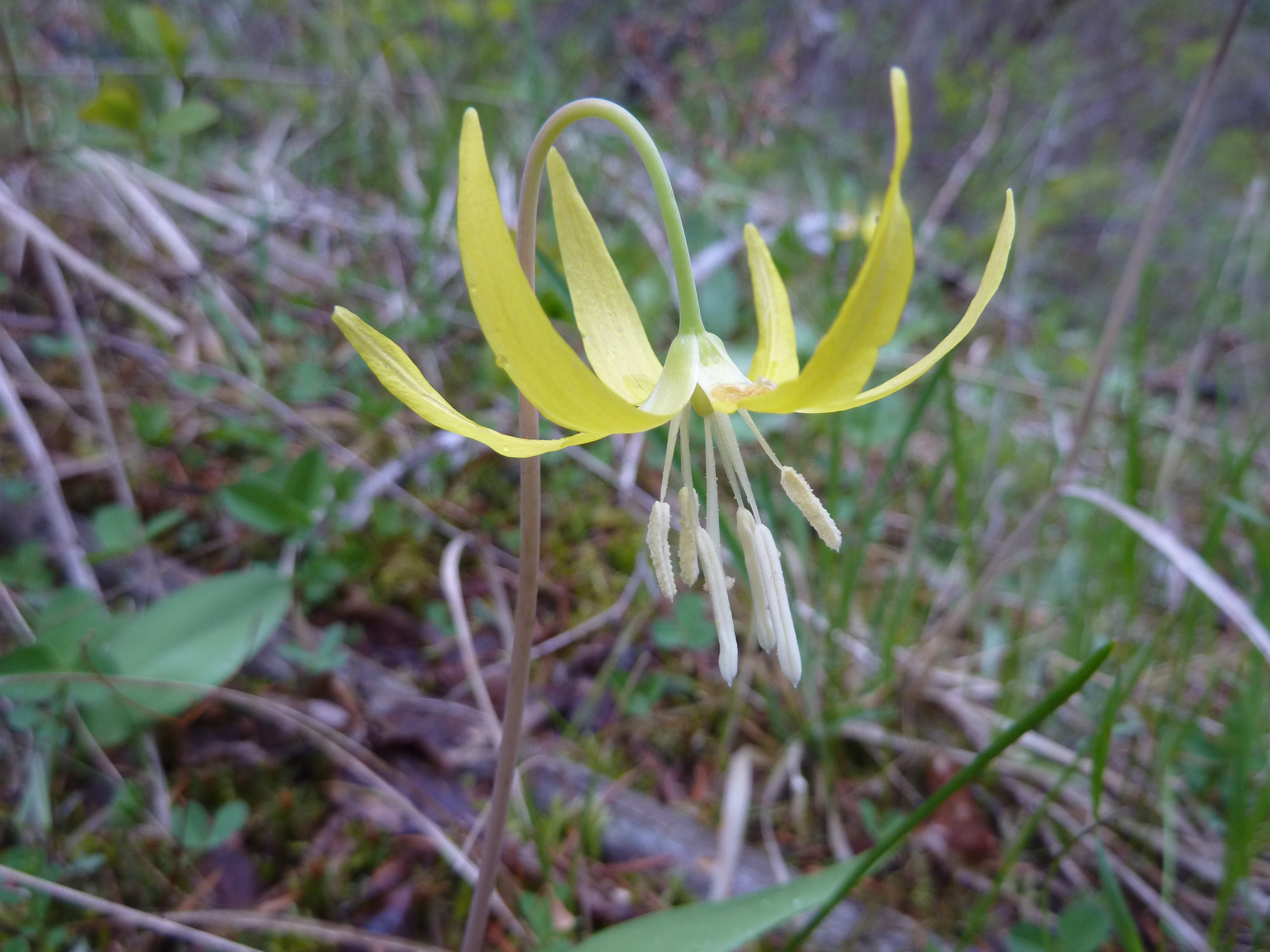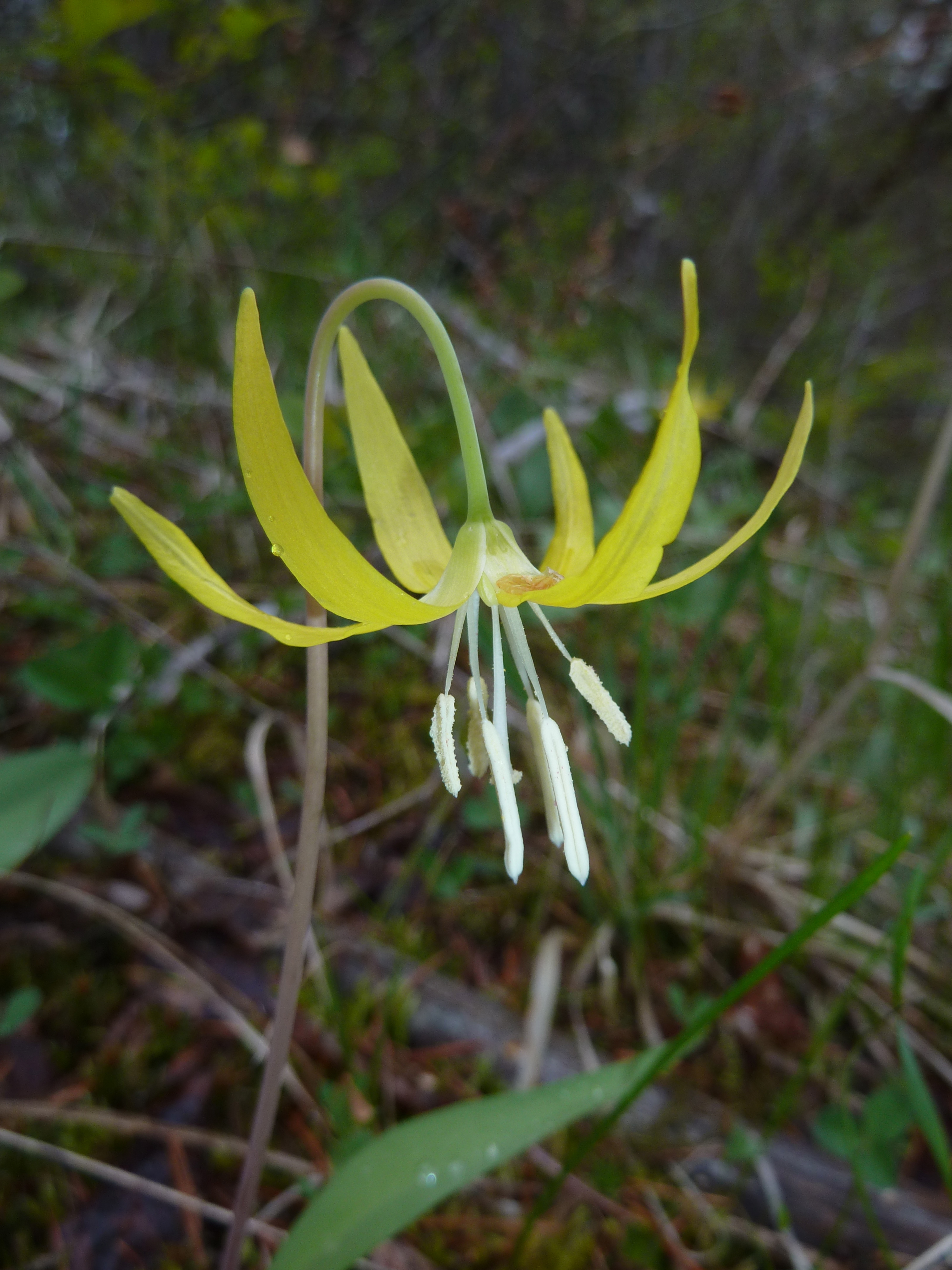 Scientific Name:
Erythronium grandiflorum
Bloom Period:
Late spring to early summer
Habitat:
Scattered and locally common in moist to dry, usually shady woods and mossy clearings in north eastern part of our region.
Leaf Description:
Single pair at the base of the stem, oblong to oval.
Flower and Petal Description:
A single golden-yellow flower is at the top of the stalk. Petals curve backward.
Stem Description:
Long, slender, leafless ad unbranched stalk from a scaly bulb.
Fruit Description:
Small round berries, hard, green, shiny and mottled with brown when young, becoming red and soft when mature.
Medicinal Uses:
Native Americans have been noted to gather and eat the berries.
This flower is native to the area.