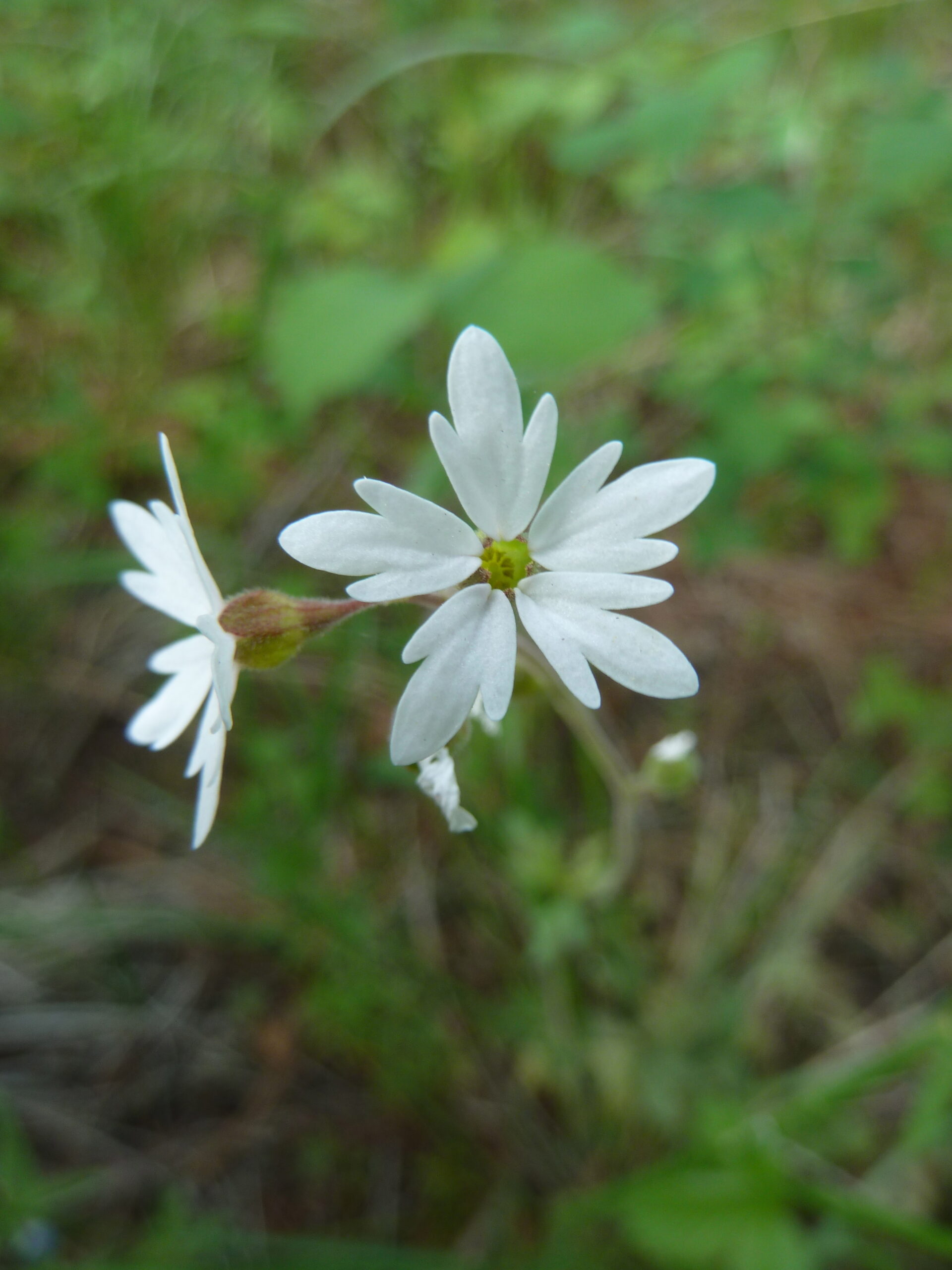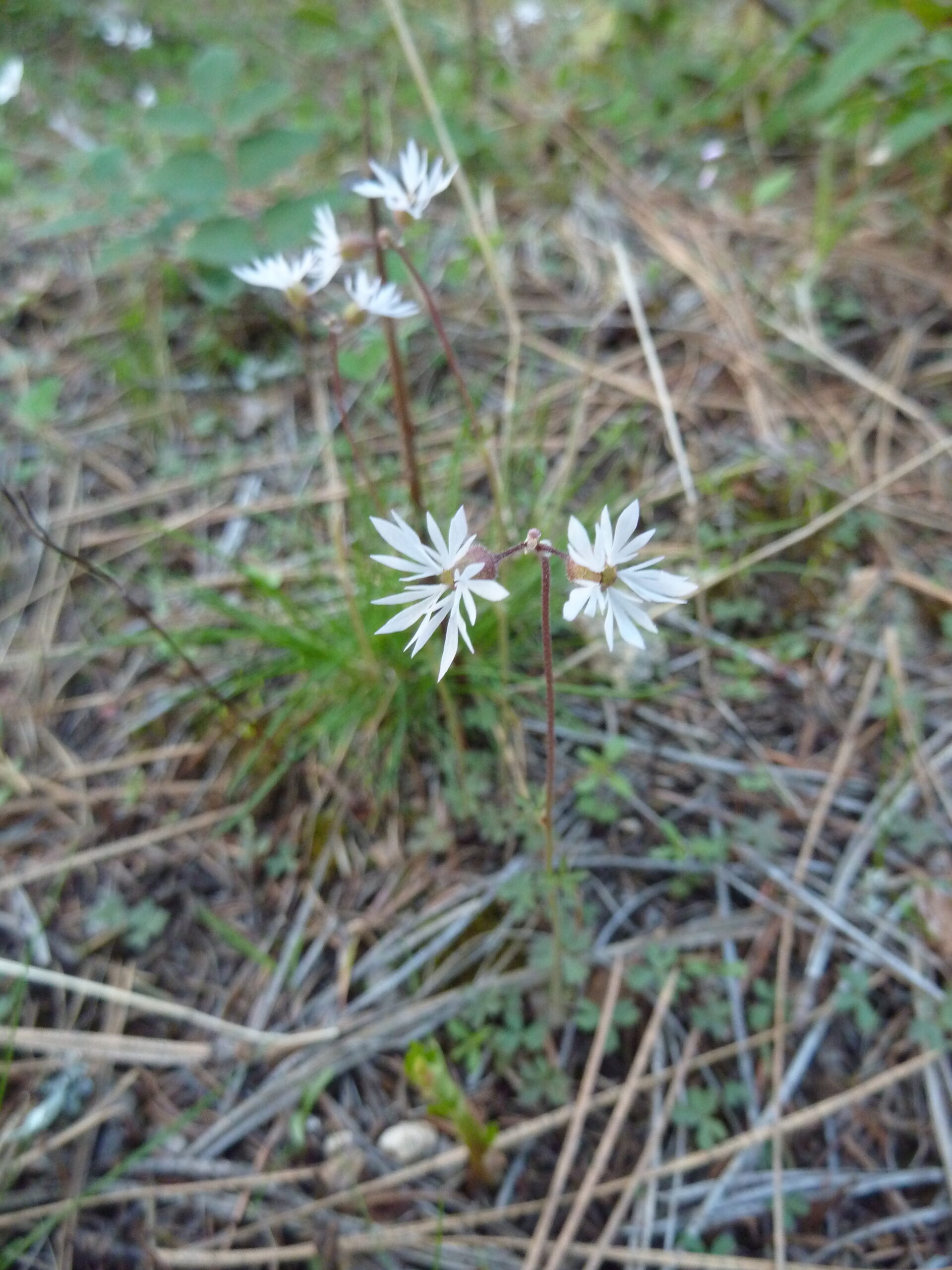 Scientific Name:
Lithophragma glabrum
Family Name:
Saxifragaceae
Bloom Period:
Blooms early spring
Habitat:
Found in Meadow, east-side facing forests, shrub-steppe
Leaf Description:
Leaves are basal, hairless, and deeply divided- may be divided more.
Flower and Petal Description:
Flowers are white to pale pink with 4 or 5 petals that are deeply divided making them look thin, long petals. Red bulblets where more petals are produced.
Stem Description:
Stems are red-purple, erect, sticky, and hairy that have few flowers.
This flower is non-native to the area.