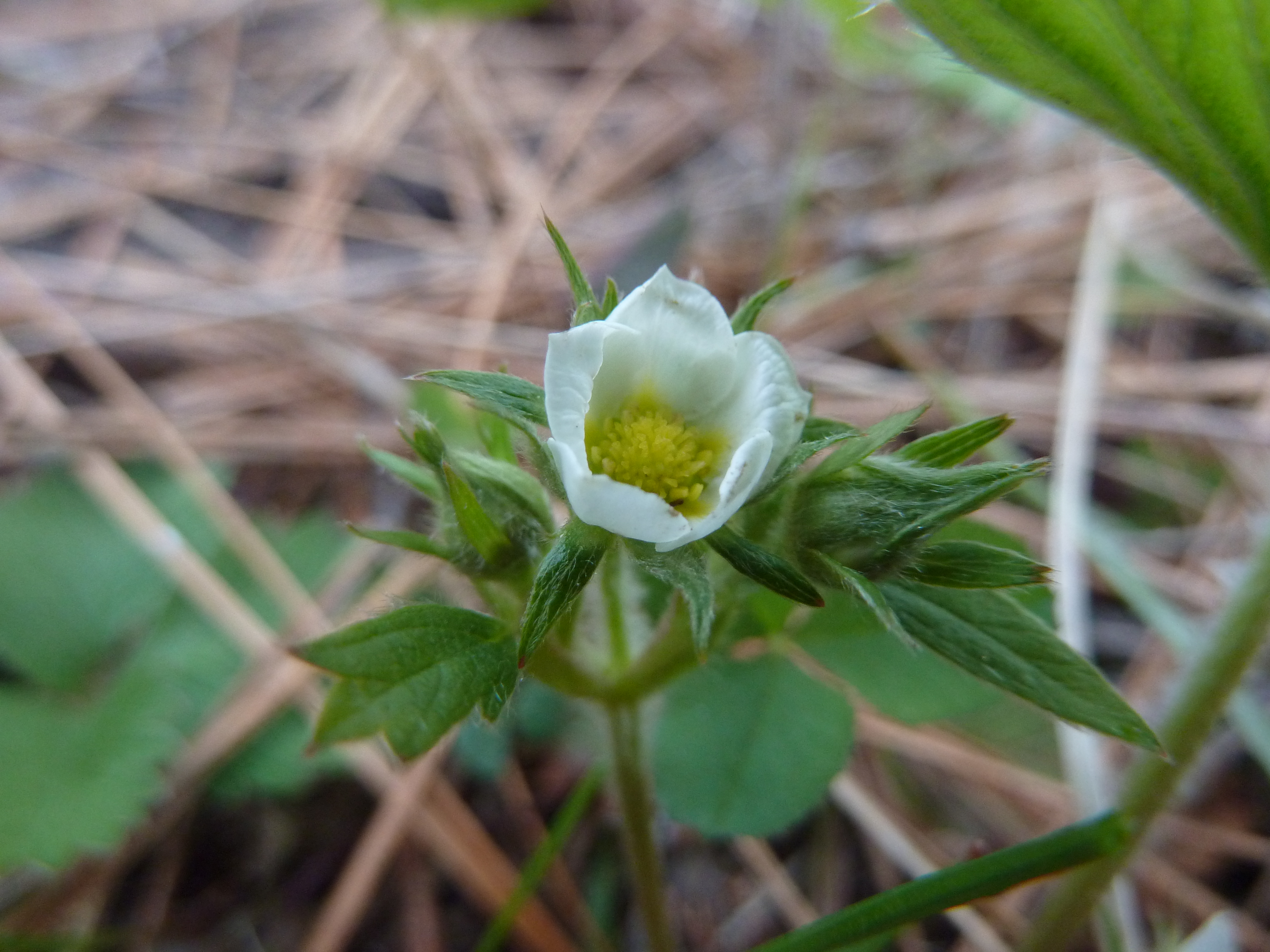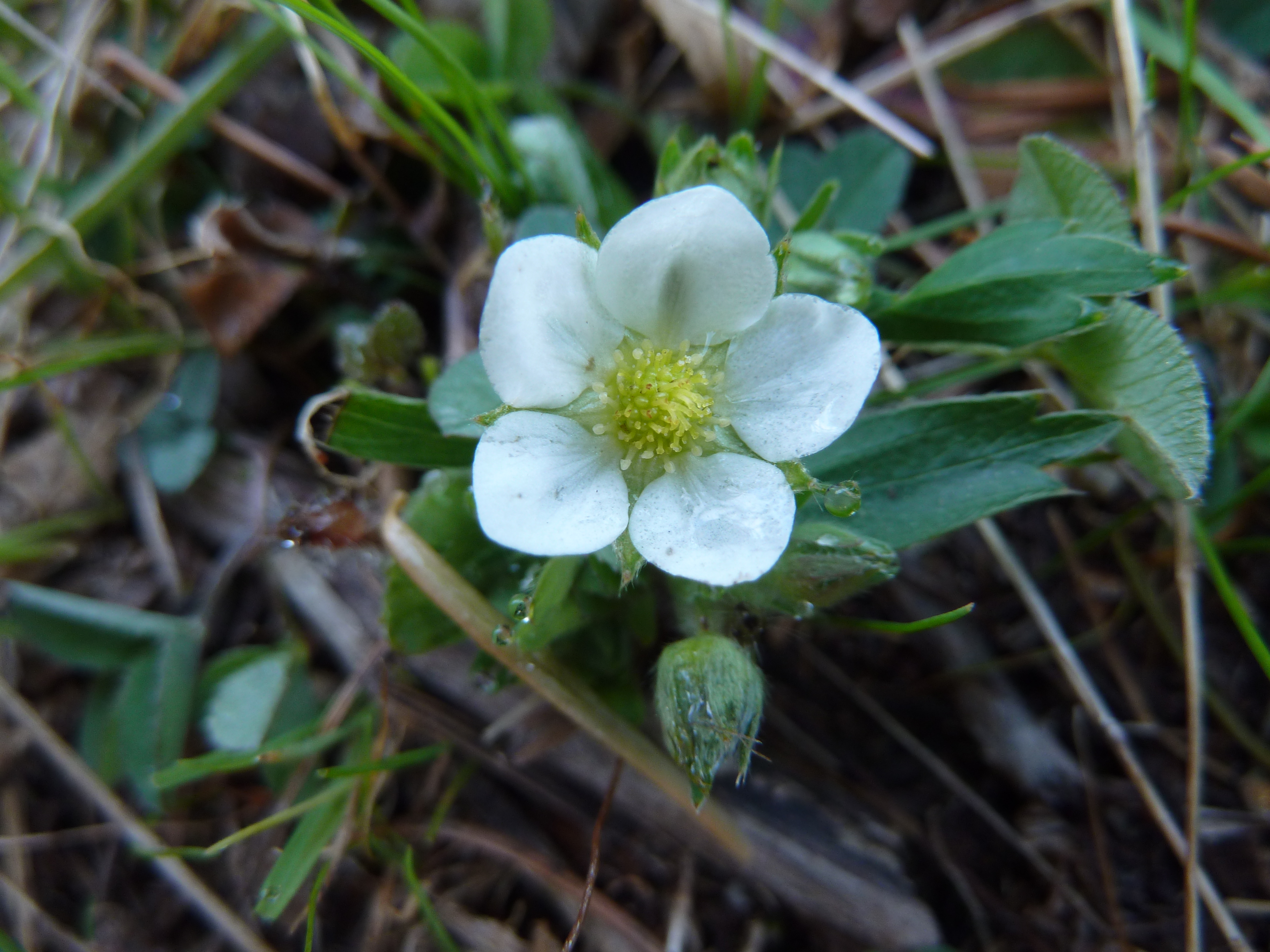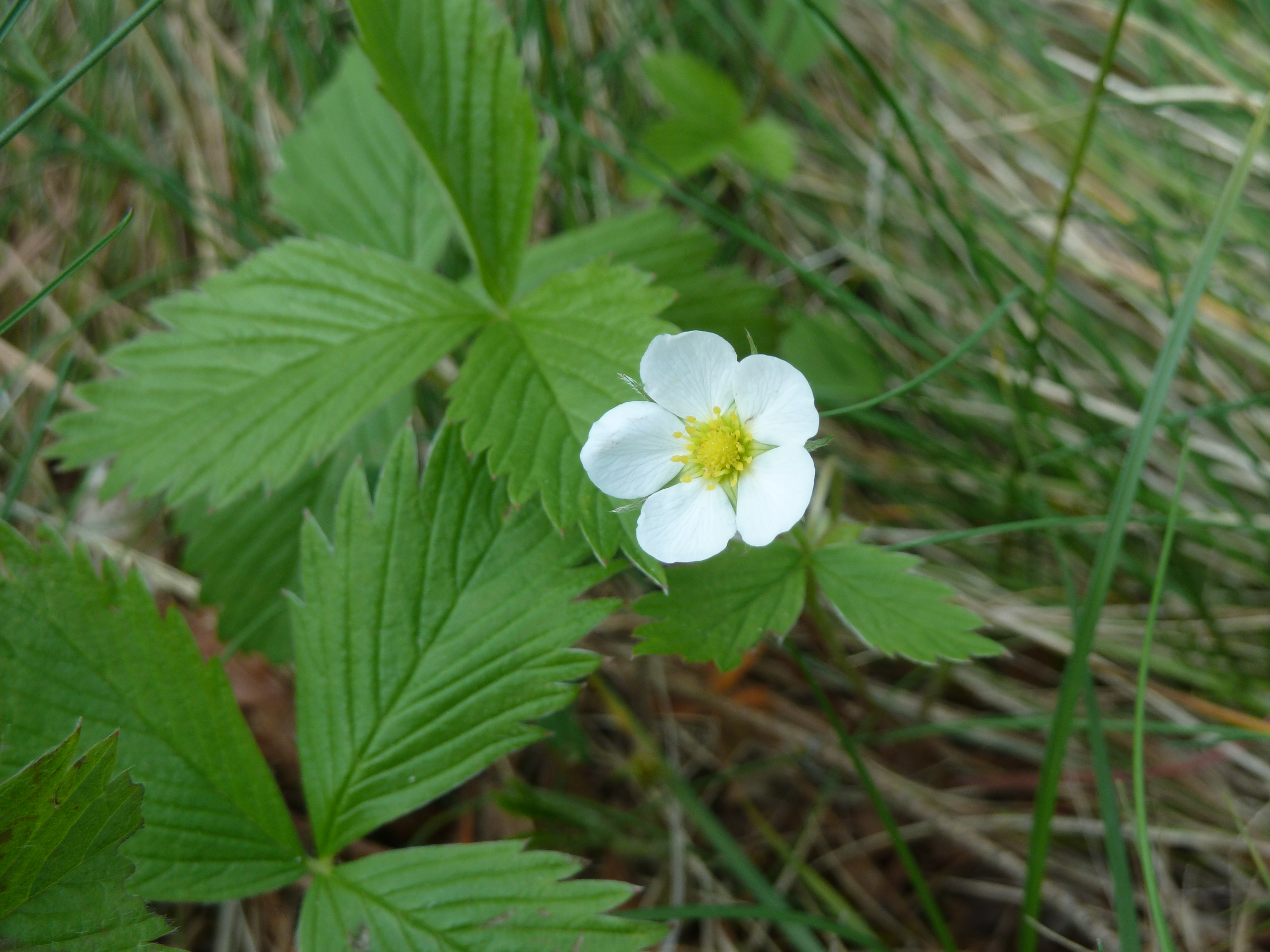 Scientific Name:
Fragaria virginiana
Height:
Up to 4-7 inches tall
Habitat:
Widespread and common at low to subalpine elevations in dry and moist forests, openings and disturbed areas.
Leaf Description:
Blueish green, on long stalks arising directly from the rootstock, divided into 3 leaflets with toothed edges, hairless above but hair below.
Flower and Petal Description:
White-colored; 2-15 in opened clusters on stems that are shorter than the surrounding leaves.
Stem Description:
Several trailing weakly hairy stems.
Fruit Description:
Small red strawberries.
Medicinal Uses:
Edible fruits; are juicy, delicious, and much richer in flavor than the domestic species.
This flower is native to the area.