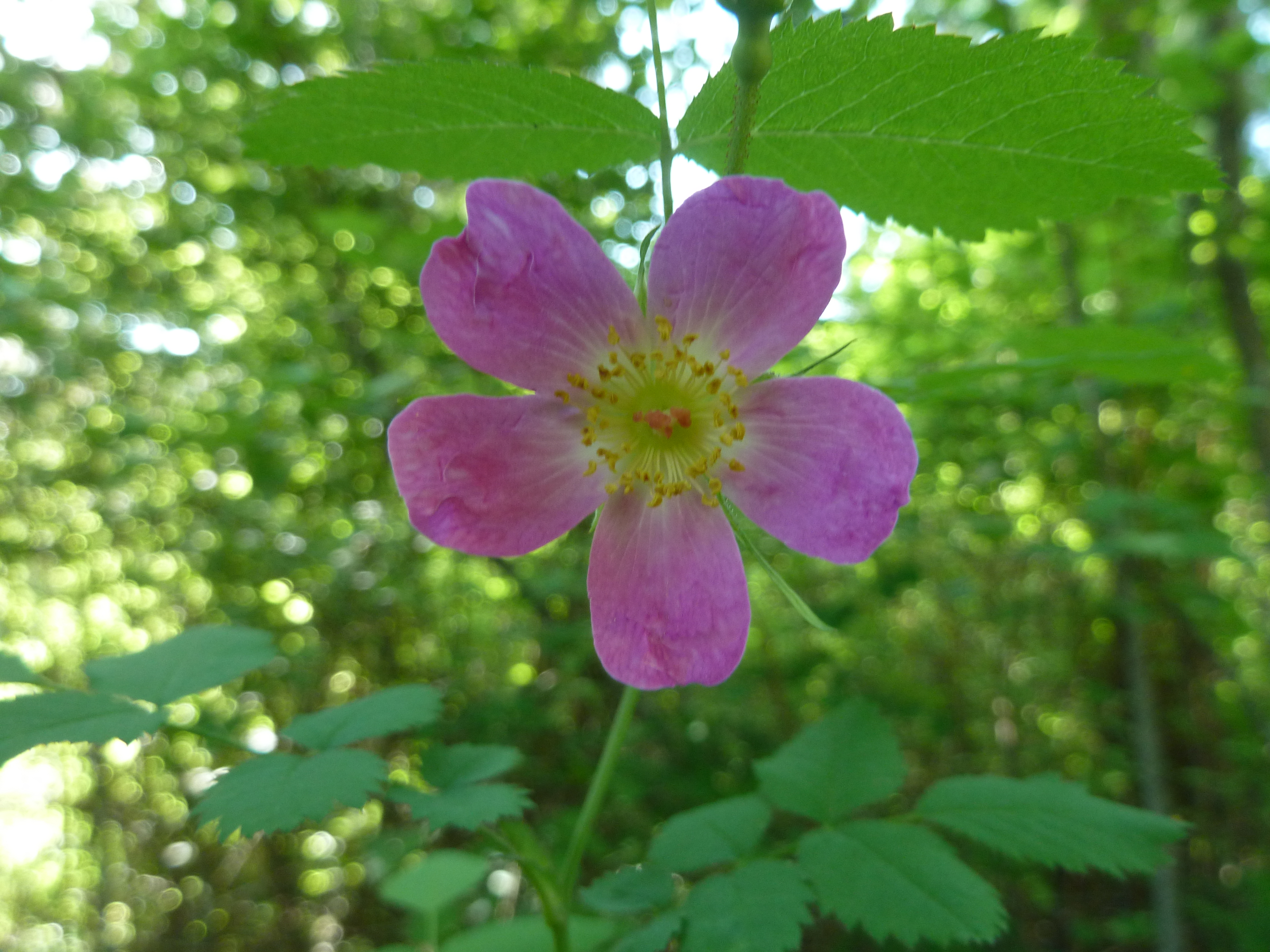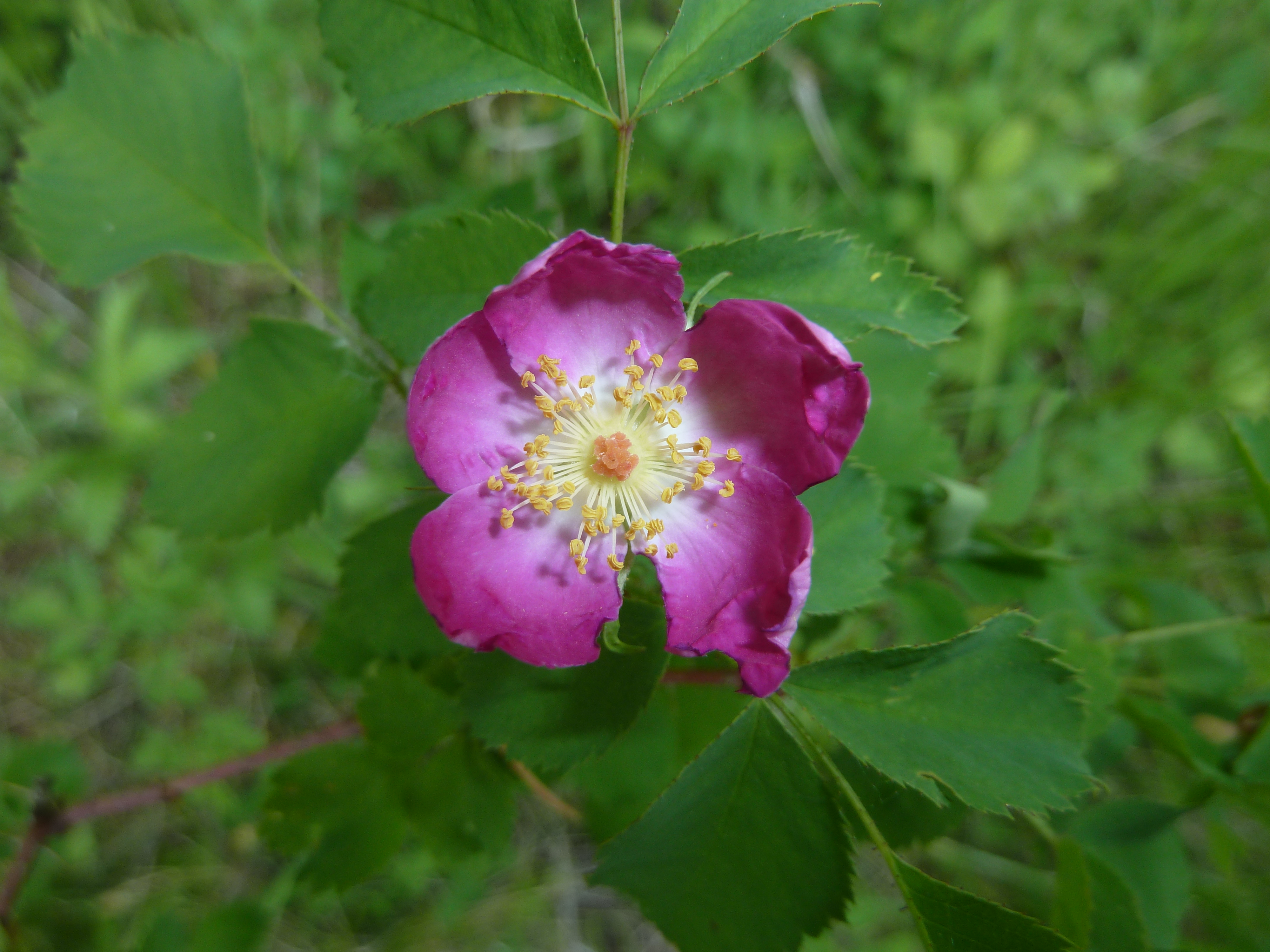 Scientific Name:
Rosa spp.
Bloom Period:
Summer to early fall.
Height:
Up to 1.5 m to 3 m tall.
Habitat:
Widespread and common at low to mid elevations in open forest and on open slopes, floodplains, clearings and other disturbed areas.
Leaf Description:
Compound with 5-7 toothed leaflets. Slightly hairy beneath.
Flower and Petal Description:
Fragrant pink to pale pink with 5 broad petals.
Stem Description:
Thick thorns in a variation on stems.
Fruit Description:
Purplish-red to scarlet round to pear-shaped fleshy hips. Sepals remain at the top of hip.
Medicinal Uses:
Native Americans dry the hips and seep in teas for vitamin C.
This flower is native to the area.