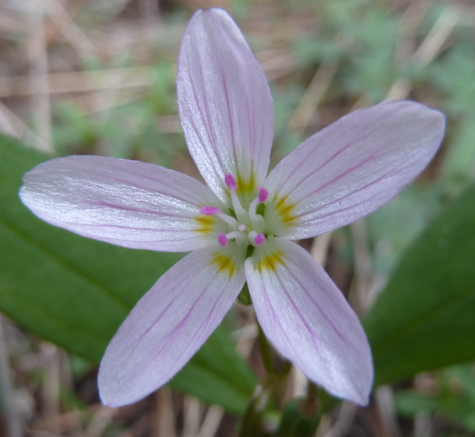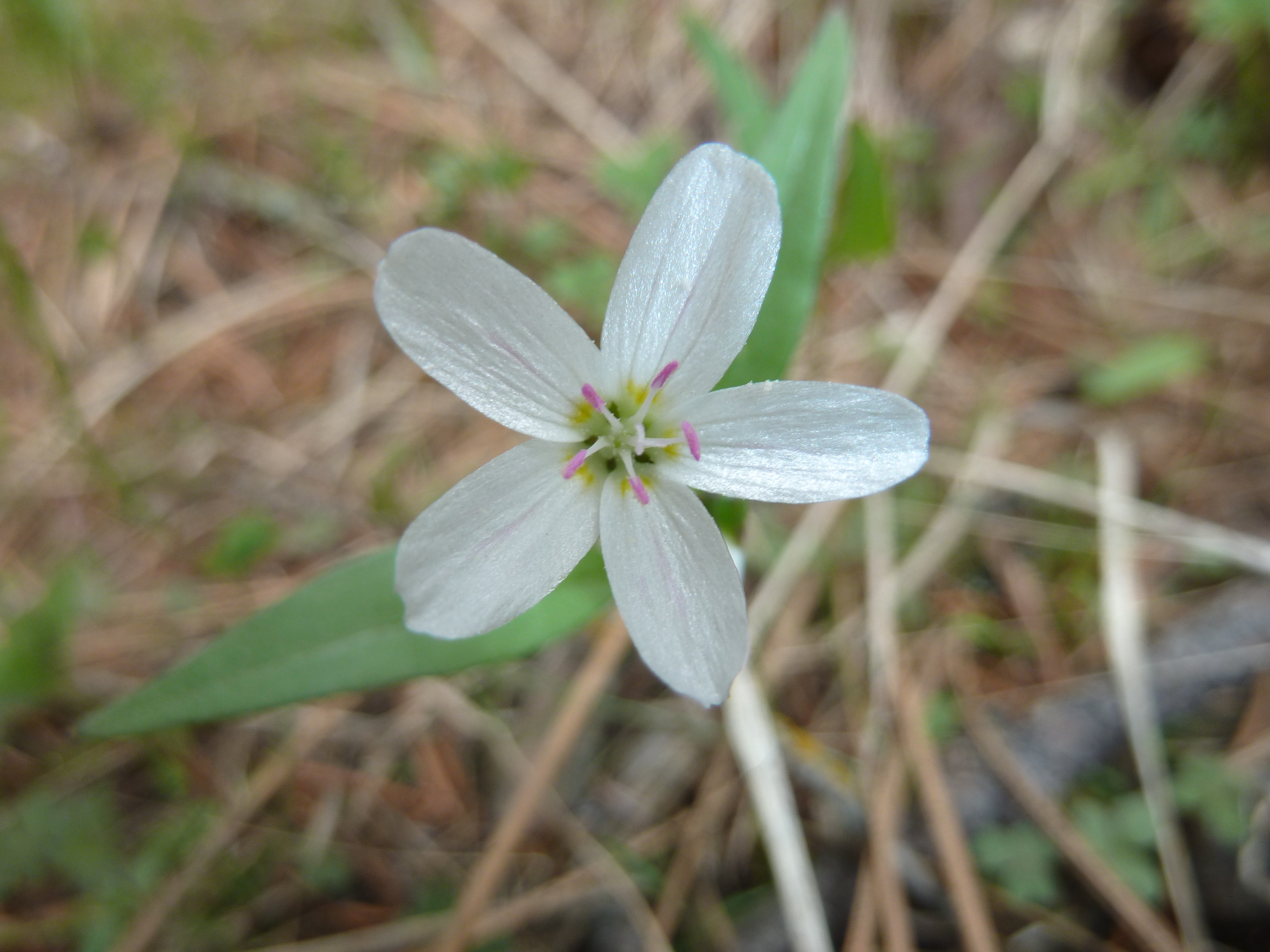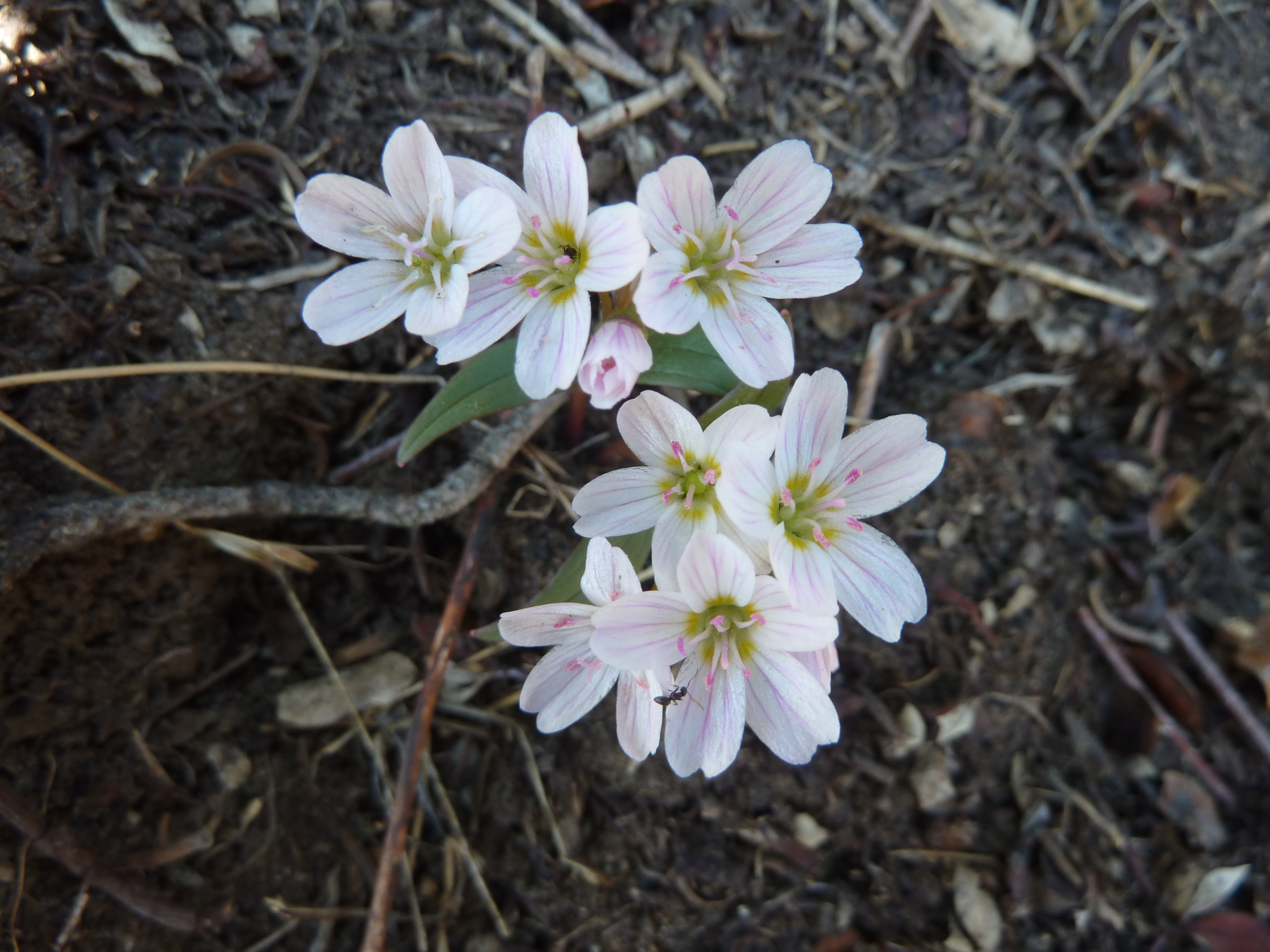 Scientific Name:
Claytonia lanceolata
Habitat:
Widely scattered at mid to high elevations in open, moist, grassy slopes. Sometimes among deciduous shrubs or in areas of late snow beds.
Leaf Description:
Erect stem with 1 to few lance-shaped basal leaves, with large underground stalks. Flowering stems will have a single pair of stalkless leaves below the flowers.
Flower and Petal Description:
White to pinkish, often with deep pink veins. 2 sepals and 5 petals, in clusters of 3-20 flowers.
Stem Description:
Single stem.
Fruit Description:
Egg-shaped capsules, each with 3-6 black, shiny seeds.
Medicinal Uses:
Leaves are a source of vitamins A and C. Native Americans would cook the corms for carbohydrates i.e the name Indian potato. Native Americans would bury the small corms to ensure a yield the following year.
This flower is native to the area.