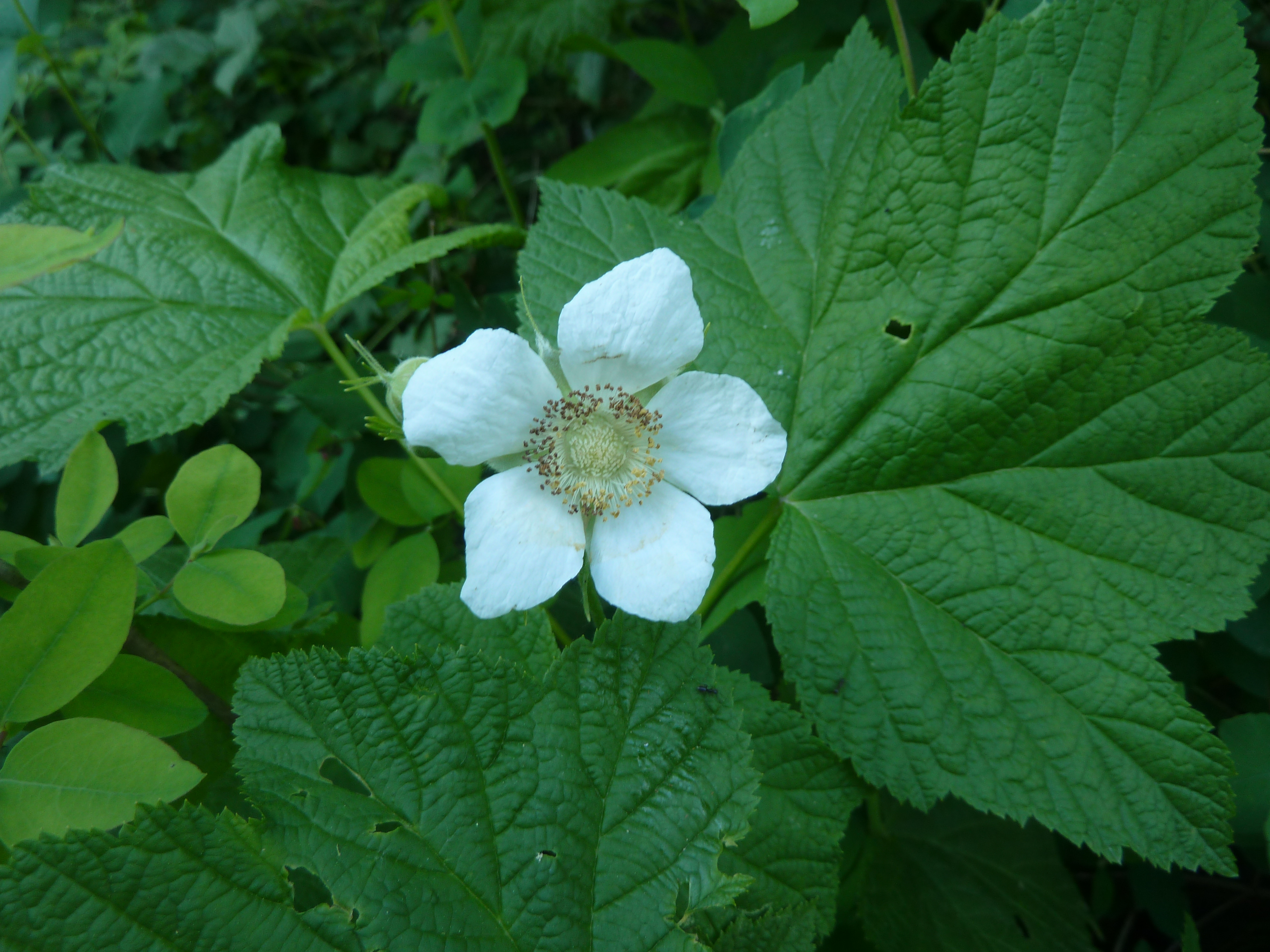 Scientific Name:
Rubus parviflorus
Bloom Period:
Mid-spring to summer.
Height:
Up to 0.5 – 2 m tall.
Habitat:
Widespread and common at low to subalpine elevations in open forest, openings, clearings, roadsides and seepage areas.
Leaf Description:
Large, soft, and maple-like shaped. With 3-7 toothed lobes and finely fuzzy on both sides.
Flower and Petal Description:
Large, white with 5 broad petals. Crinkled like tissue paper. In long-stemmed clusters of 3-7 flowers at branch tips.
Stem Description:
No prickles with gray, shedding bark.
Fruit Description:
Shallowly domed, dull, hairy, raspberry-like clusters of scarlet red drupelets.
Medicinal Uses:
Fruit is edible with a sweet taste. Young shoots are peeled back and eaten raw by Native Americans.
This flower is native to the area.