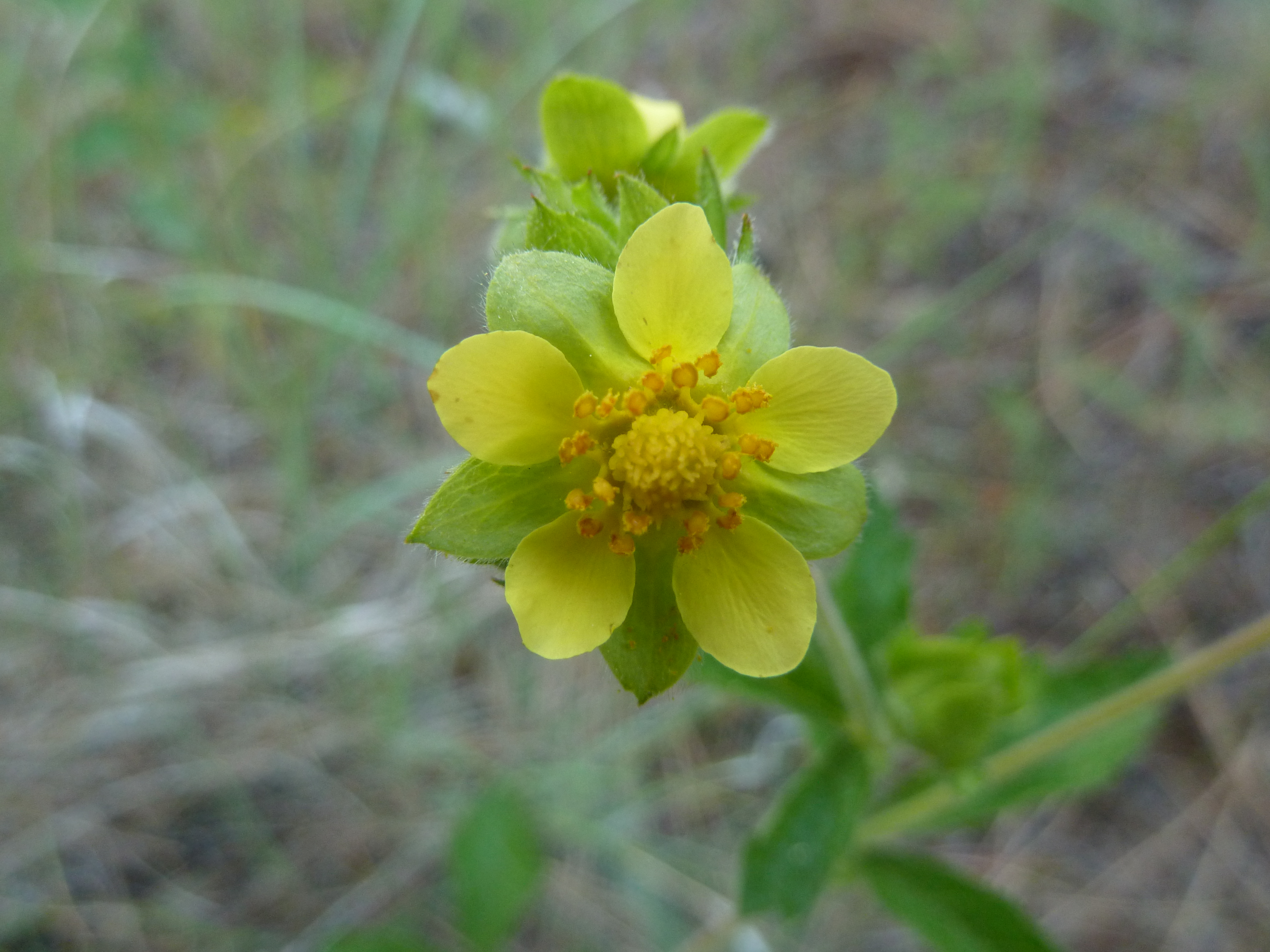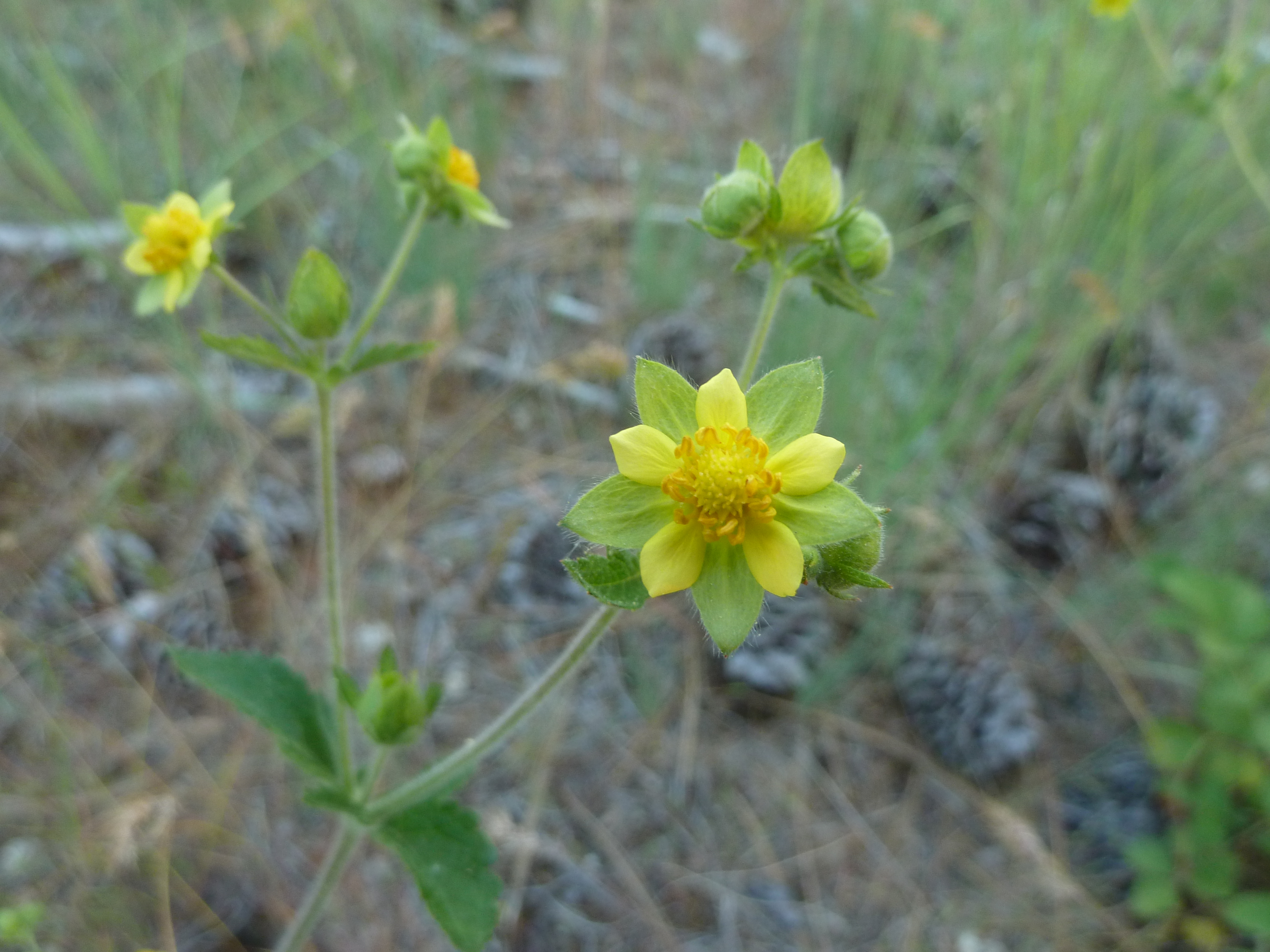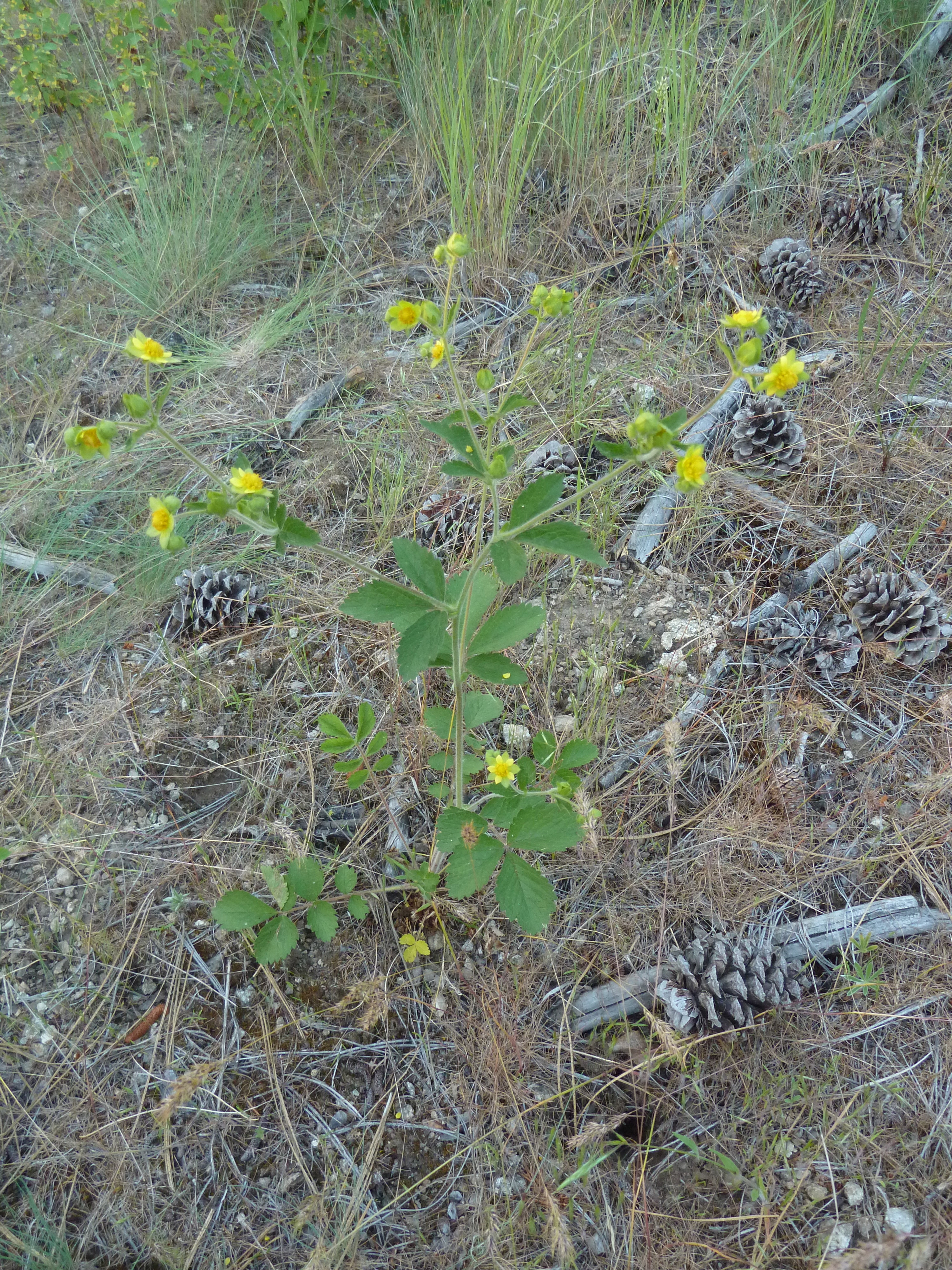 Scientific Name:
Drymocallis glandulosa
Bloom Period:
Spring - Fall
Height:
Up to 15-40 cm tall
Habitat:
Scattered at low to mid elevations in dry and moist climates in open forests and meadows.
Leaf Description:
Mainly basal, pinnately divided into 5-9 sharply, toothed, oval leaflets.
Flower and Petal Description:
Deep yellow to pale cream, in small, open clusters on branches at top of the stem.
Stem Description:
Stems are covered with sticky often reddish hairs.
Fruit Description:
Loose clusters of smooth achenes.
Medicinal Uses:
Native Americans use a decoction of the whole plant as a tonic and stimulant.
This flower is non-native to the area.