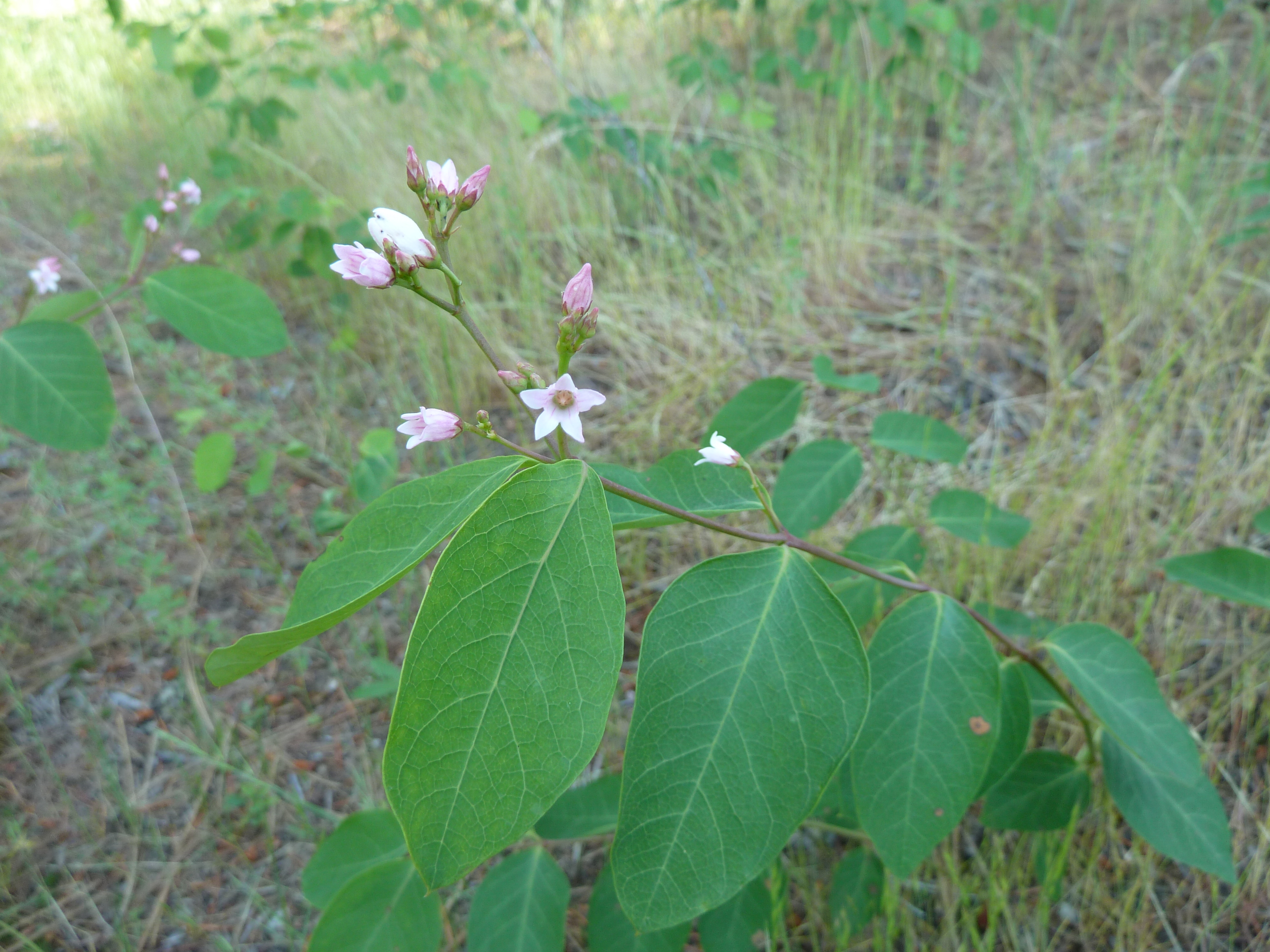 Scientific Name:
Apocynum androsaemifolium
Family Name:
Hydrophyllaceae
Height:
12-13 inches tall
Leaf Description:
Leaves opposite, entire, sub-sessile to petiolate, drooping, oblong-elliptic to ovate, 2.5-7 cm. long, often tipped with a sharp, slender point.
Flower and Petal Description:
Flowers are small, pink, bell-shaped corolla with spreading lobes, showy and sweet scented. In clusters at the top of stem and on side branches.
Fruit Description:
Fruits are paired, long (5-12cm), narrow, cylindrical pods that split lengthwise when mature, releasing many seeds with long tufts of cottony hairs.
Medicinal Uses:
*Poisonous to animals and young children.
This flower is non-native to the area.