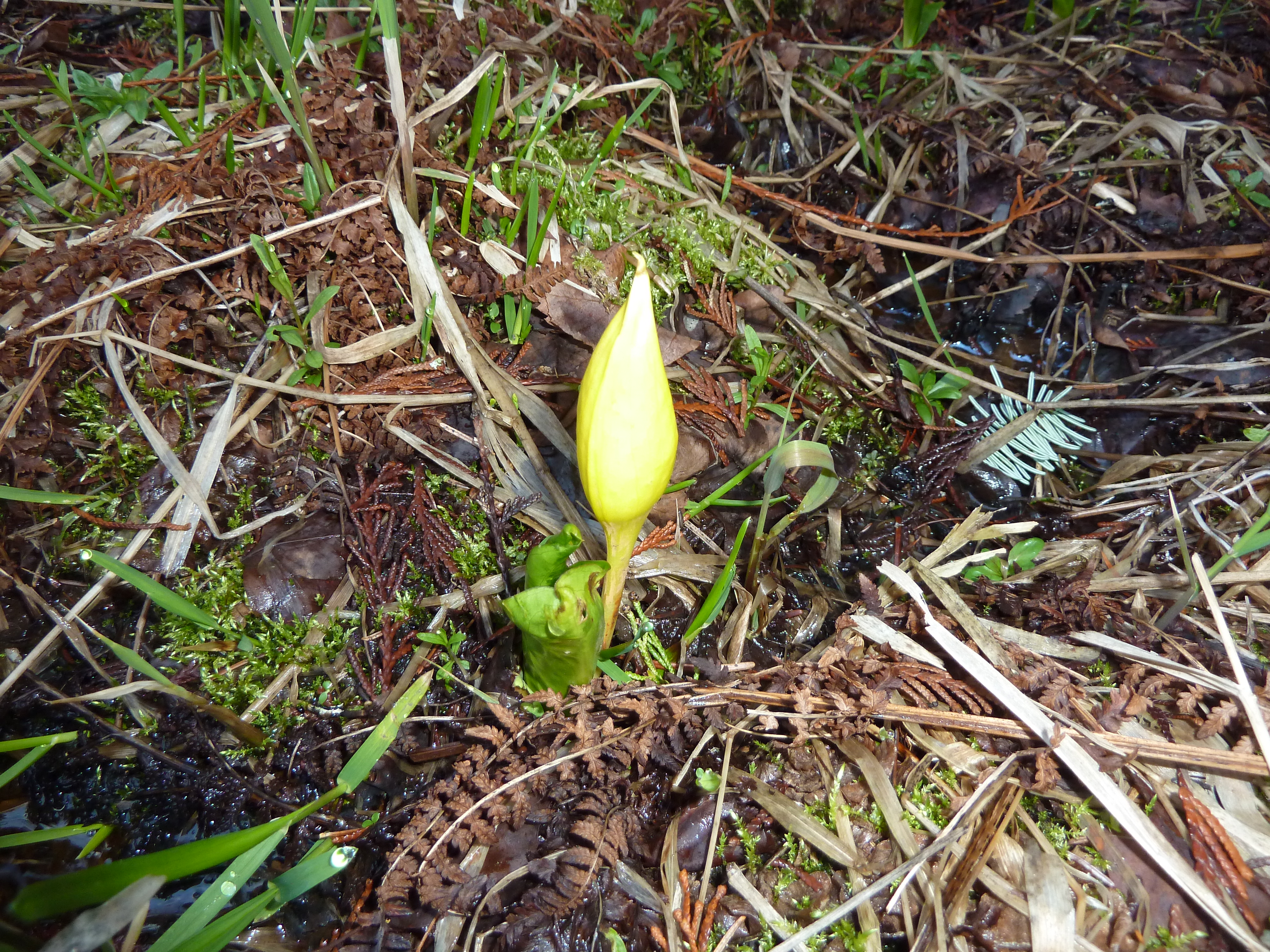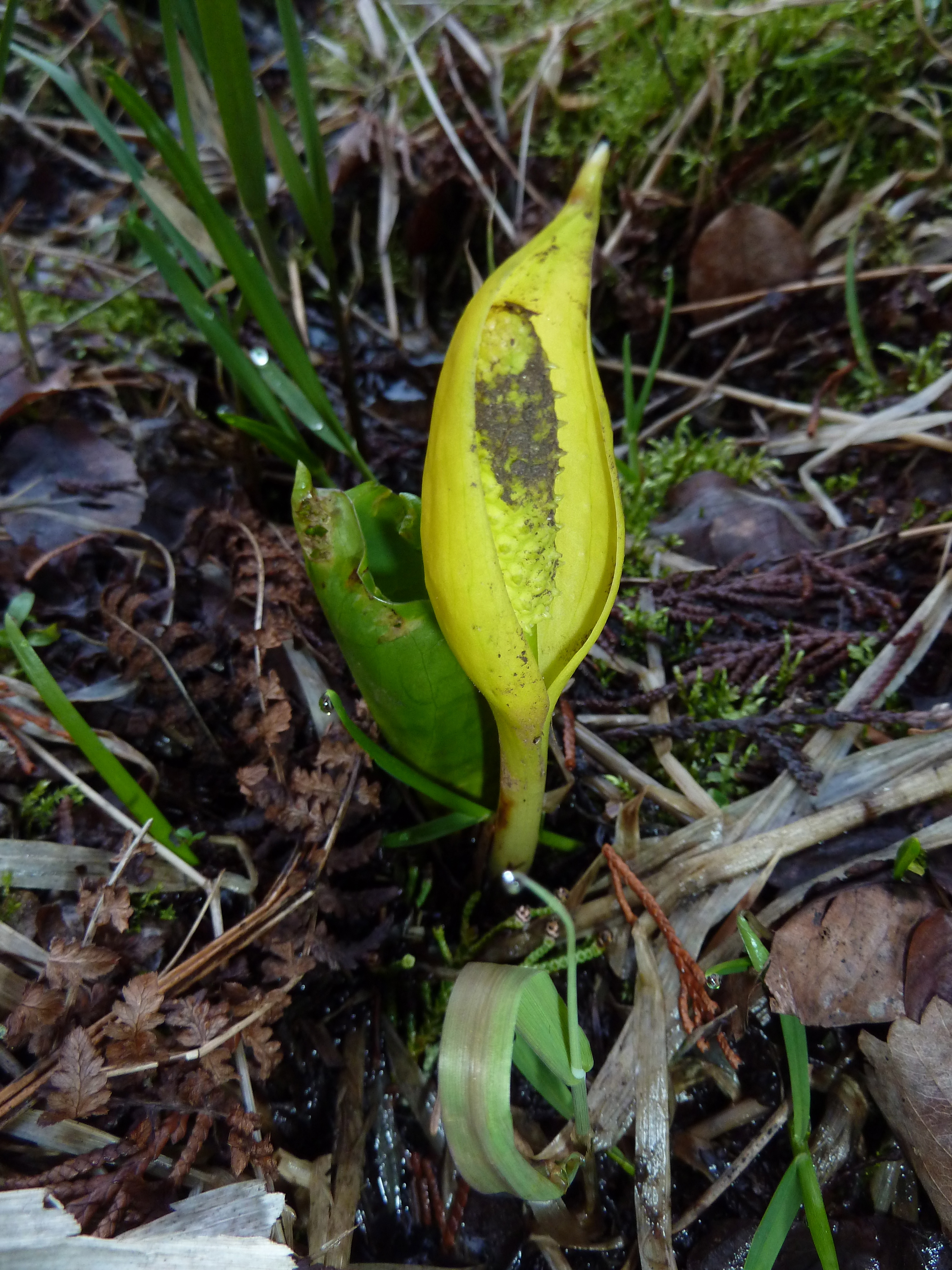 Scientific Name:
Lysichiton americanus
Bloom Period:
Late winter to early spring
Habitat:
Widespread and locally common at low to mid elevations in very wet, swampy, or peaty sites in forests and openings.
Leaf Description:
Lance-shaped to broadly elliptic, often huge on stout stalks.
Flower and Petal Description:
Hundreds of times, greenish-yellow flowers, sunken into thick fleshy stalk surrounded by a bright yellow hood.
Stem Description:
Thick stem
Fruit Description:
Greenish to reddish, berry-like, and pulpy, 1-2 seeds.
This flower is native to the area.