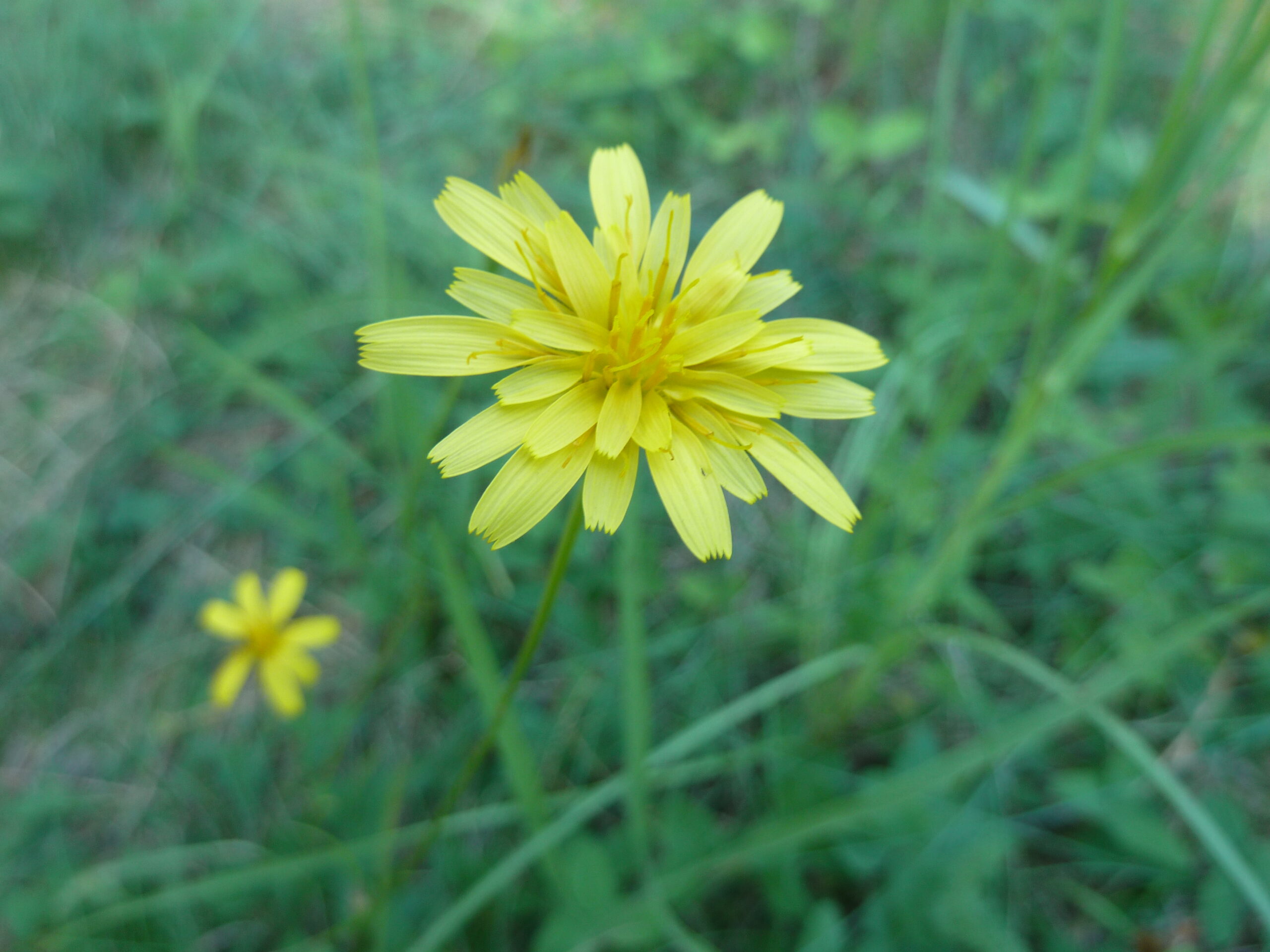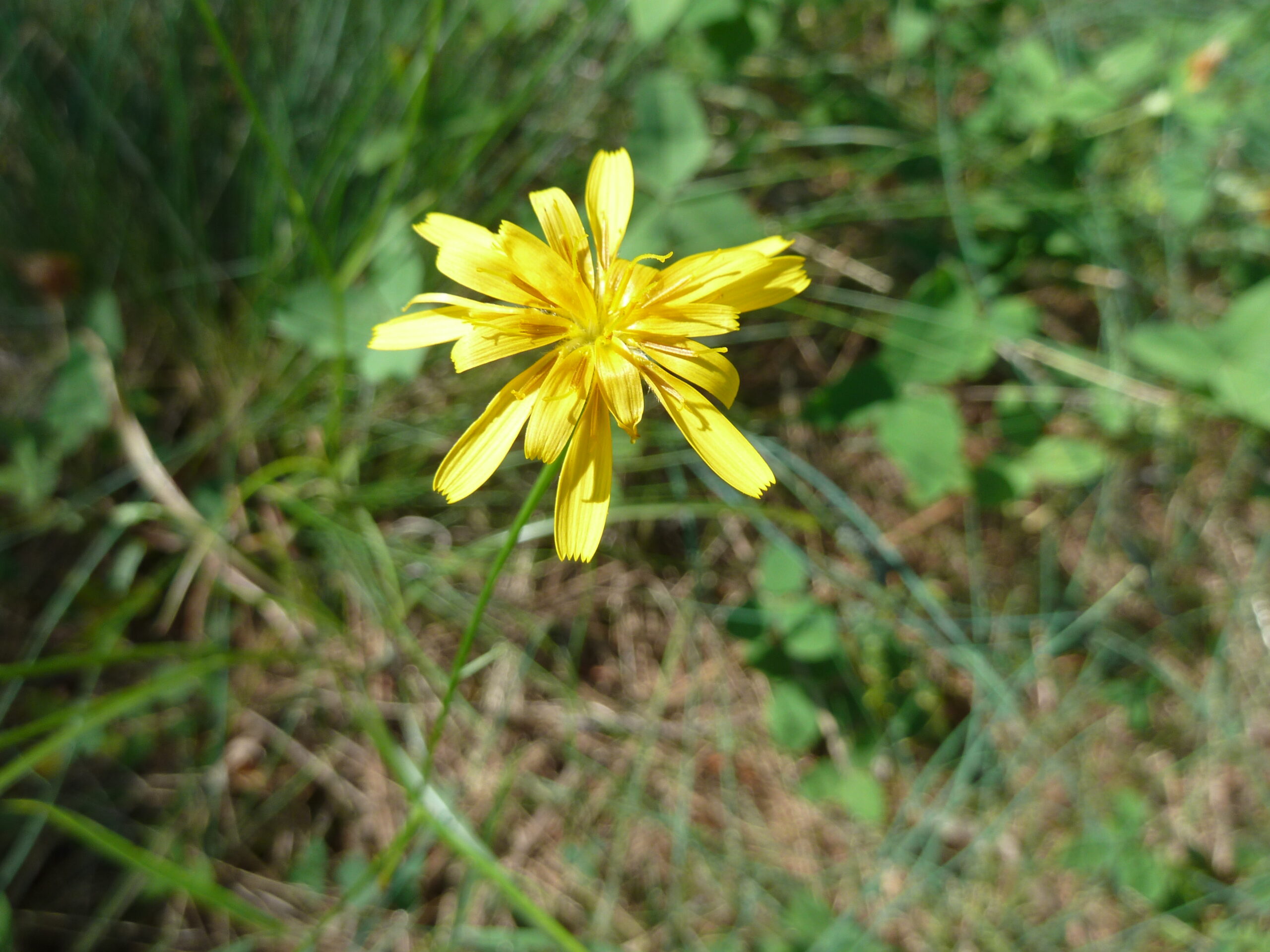 Scientific Name:
Agoseris glauca var. dasycephala
Bloom Period:
Late summer
Height:
up to 10-70 cm tall
Habitat:
Widespread and common at low to high elevations in dry forests, openings and mesic to dry meadows.
Leaf Description:
All basal, linear o broadly lance-shaped, sometimes toothed or lobed.
Flower and Petal Description:
Composite heads, with yellow ray flowers. Ray flowers often become pink with age or drying. Involucral bracts are slightly to densely hairy, fringed, and sometimes purple-spotted.
Stem Description:
simple or branched stem base.
Fruit Description:
Smooth achenes, with a white pappus that is nearly stalkless, or is on a slender stalk up to half as long as the body of achenes.
Medicinal Uses:
Native Americans dry the latex of the stems to create bubble gum and an infusion for rashes and sores. Roots steeped and used as a laxative.
This flower is non-native to the area.