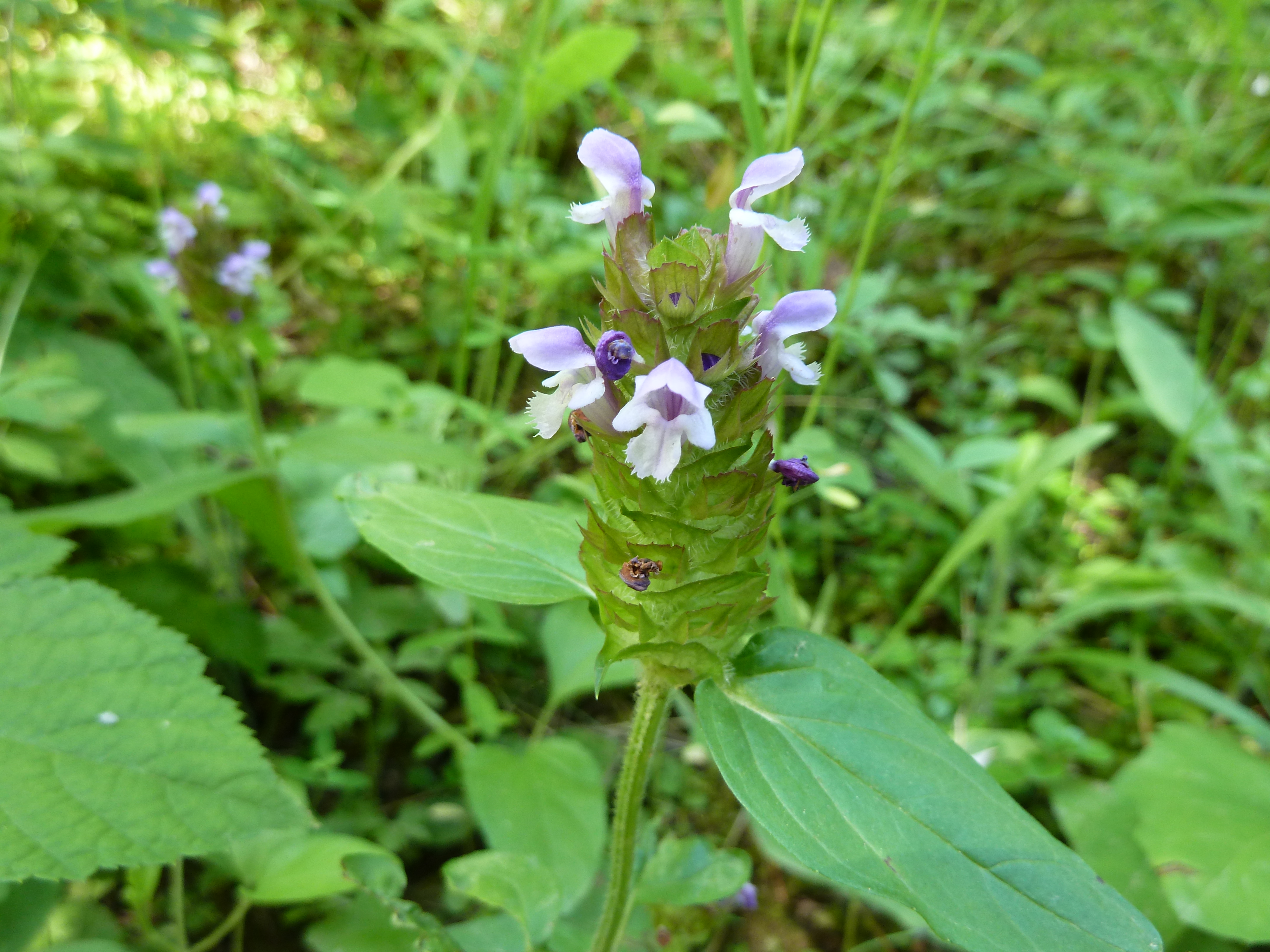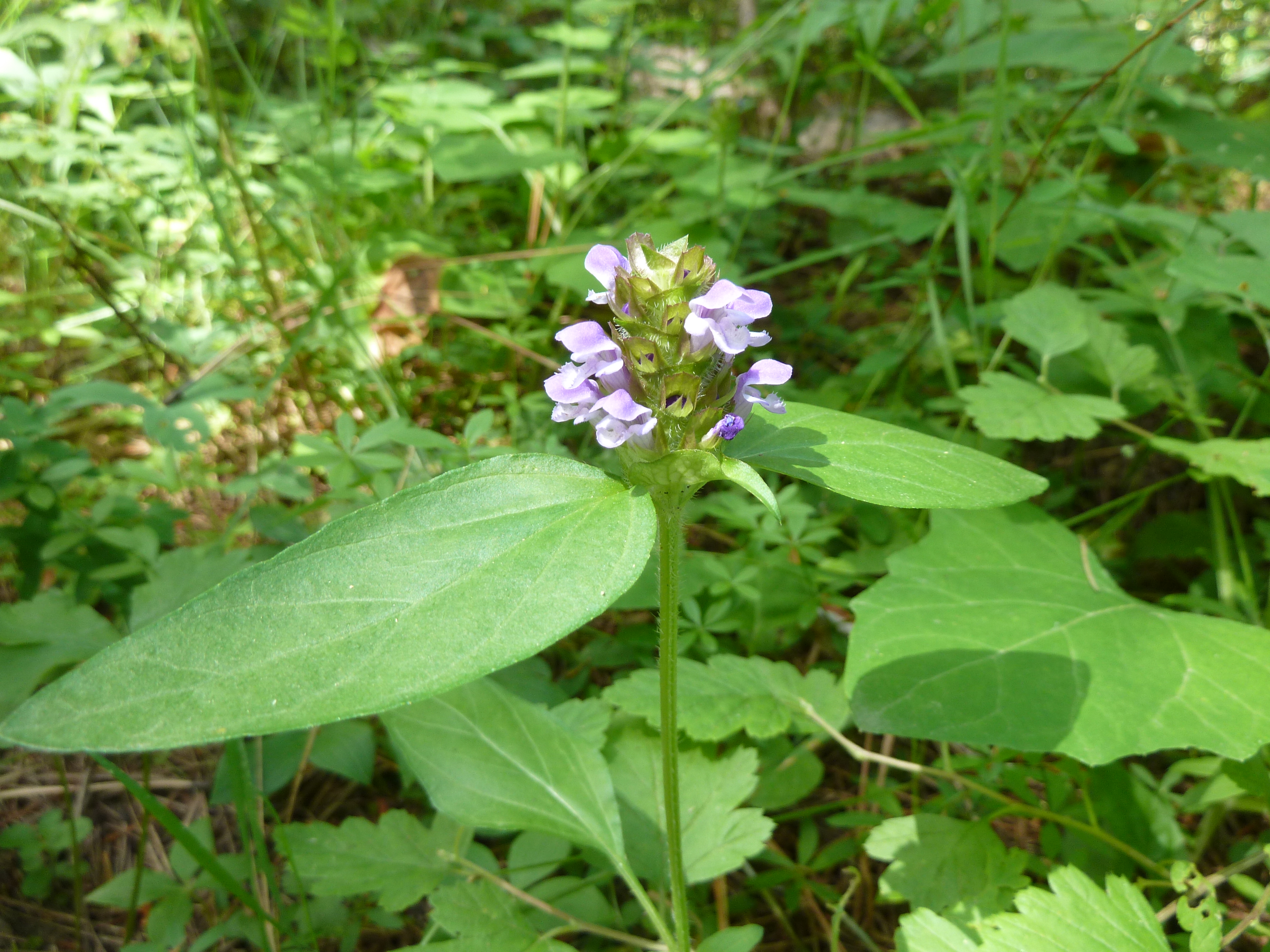 Scientific Name:
Prunella vulgaris
Bloom Period:
Summer to Fall
Height:
Up to 10-50 cm tall
Habitat:
Widespread at low to mid elevations in moist to wet meadows, streambanks, lakeshores, clearings cultivated areas and frequently in lawns.
Leaf Description:
Opposite, elliptic with rounded bases, smooth edges, and obvious stalks.
Flower and Petal Description:
Purplish blue in short, dense, squarish spike with leafy bracts throughout. Corolla tubular,
Stem Description:
Solitary or clustered, erect to spreading or even reclining, leafy, square in cross-section.
Fruit Description:
4 smooth nutlets.
Medicinal Uses:
Is used for healing external and internal bleeding.
This flower is non-native to the area.