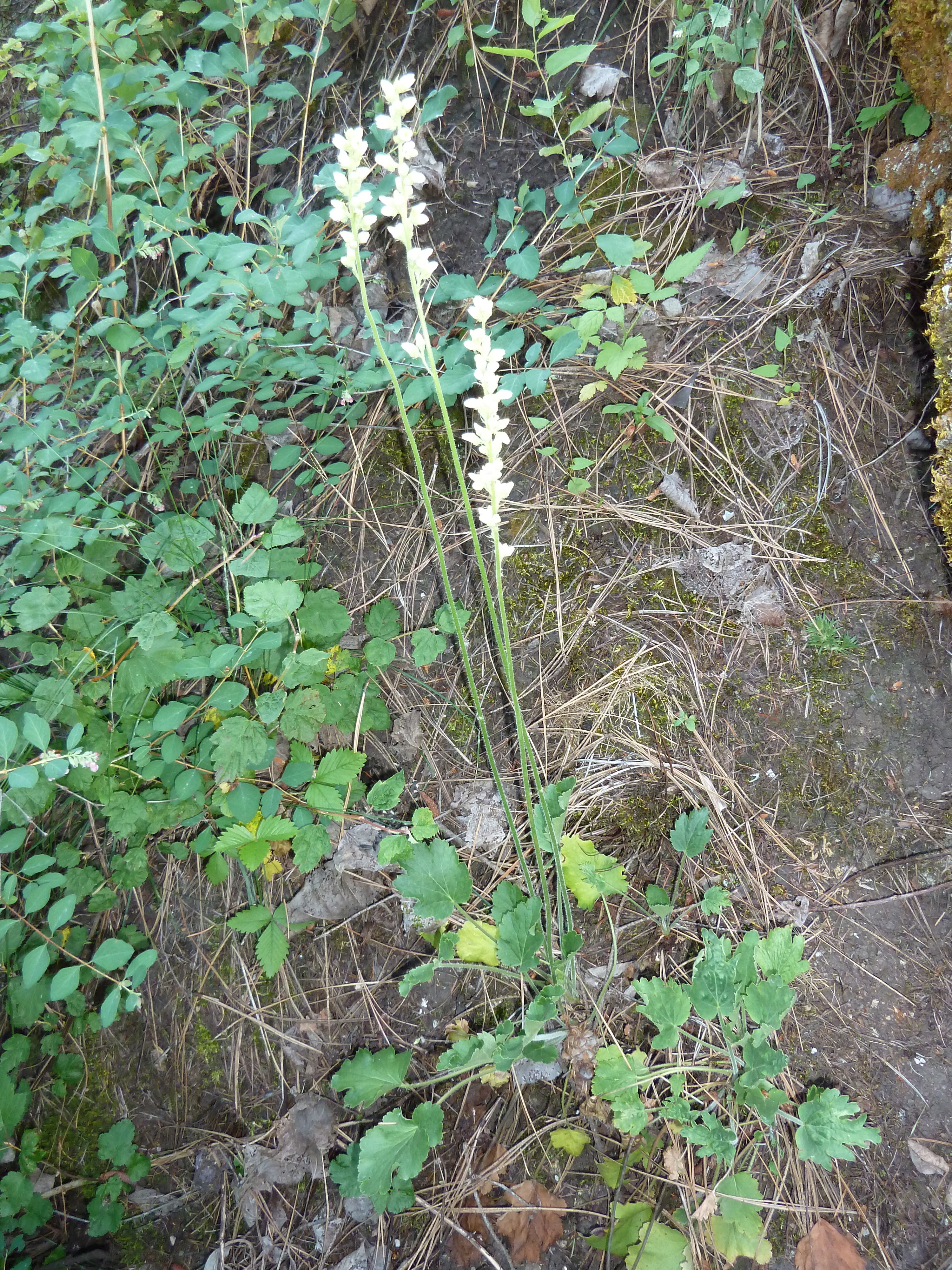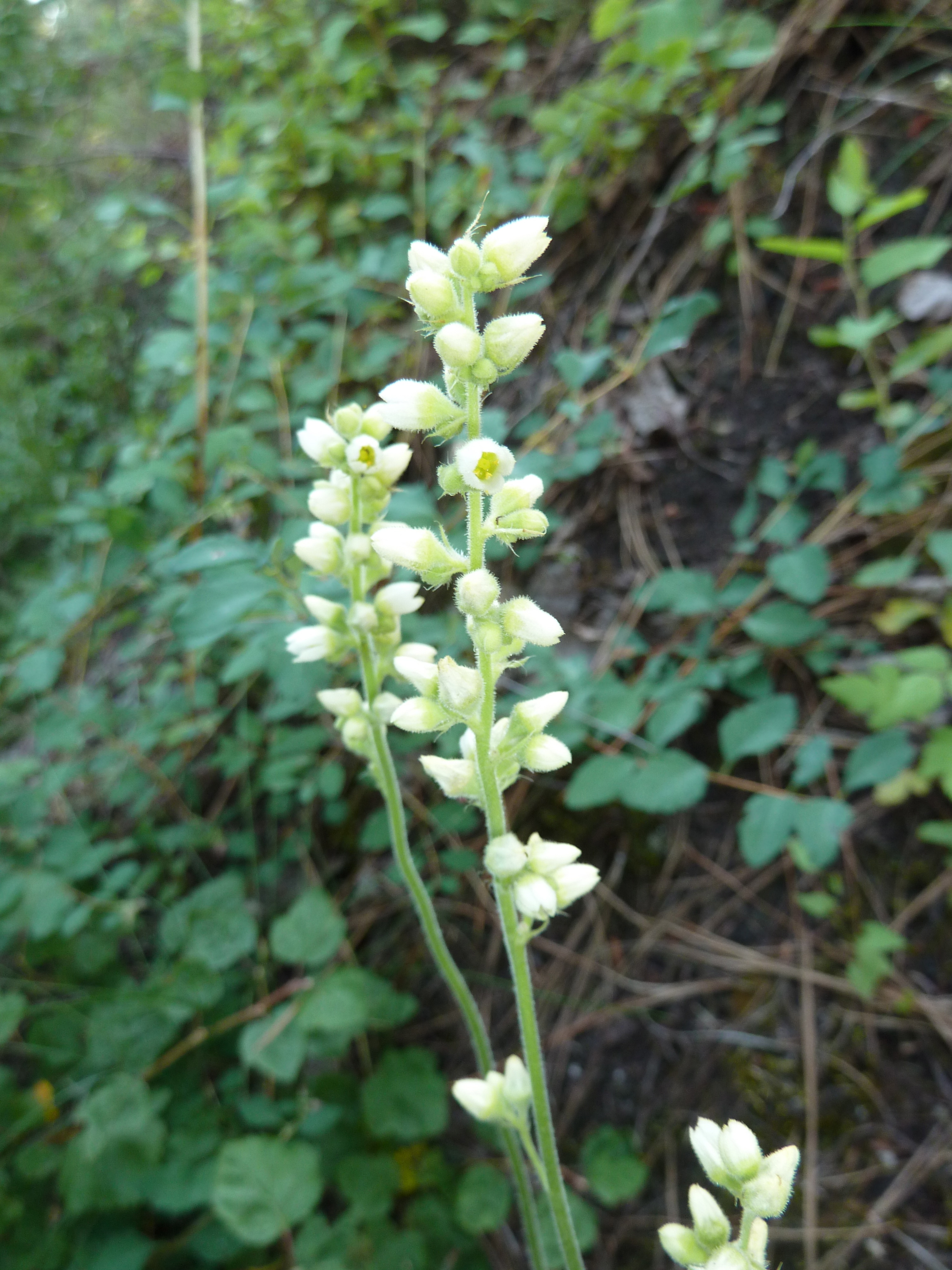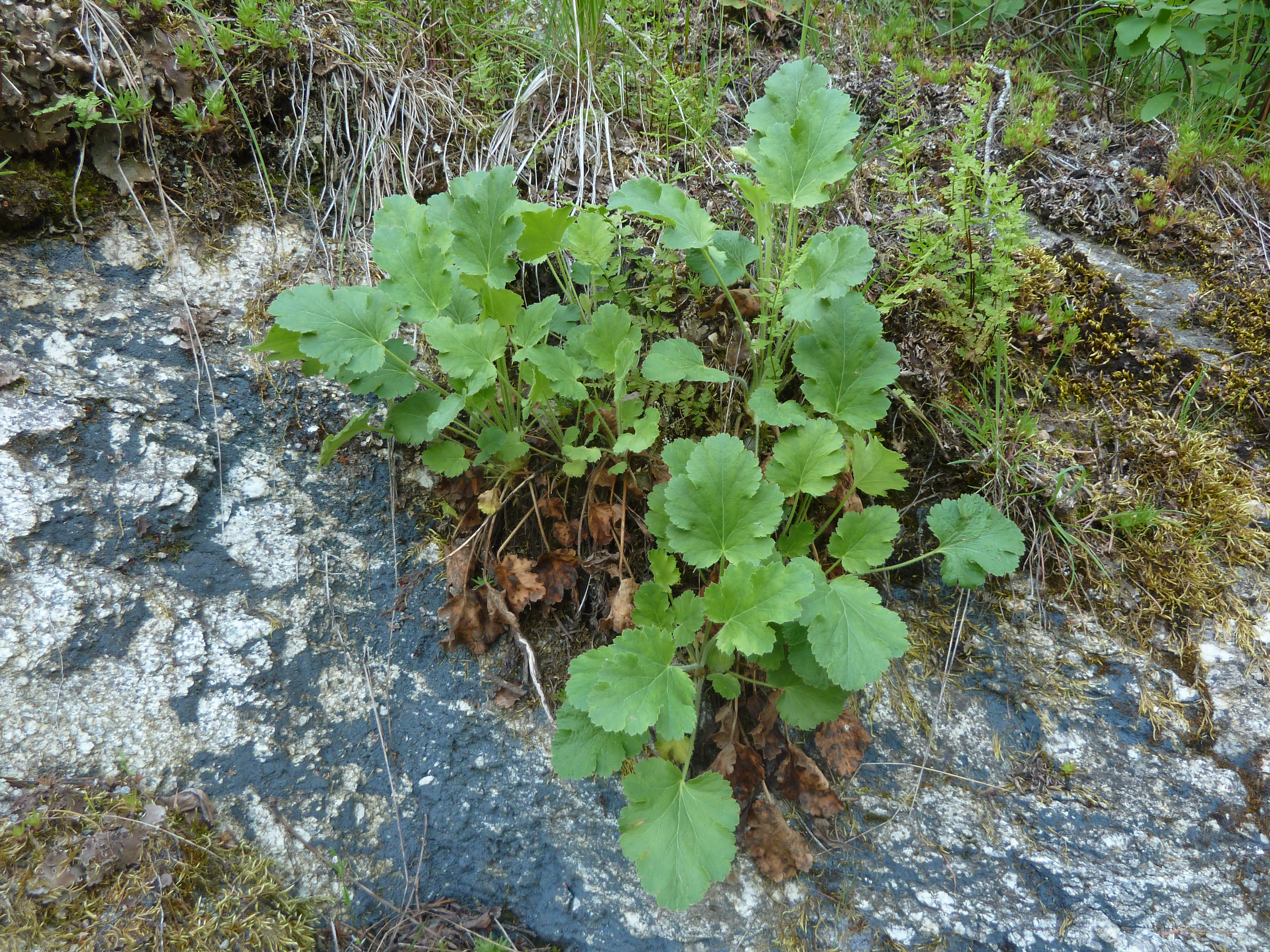 Scientific Name:
Heuchera cylindrica
Bloom Period:
Late spring to summer
Height:
up to 15-90 cm tall
Habitat:
Widespread and often common at all elevations, mostly in dry plateaus, arid basins and East Kootenays, in dry open forest and grasslands, exposed bedrock outcrops and talus slopes, scattered else in our moist and wet climates on dry, warm sites.
Leaf Description:
All basal on long stalks, usually hairy, blades heart- or kidney-shaped, with 5-9 broadly rounded shallow lobes and round teeth.
Flower and Petal Description:
Cream to greenish-yellow flowers on a long, narrow inflorescence; with a bell-shaped calyx, petals with narrowed bases with 5 stemans.
Stem Description:
Hairy stems.
Fruit Description:
Many-seeded capsules.
Medicinal Uses:
Very important species for Native Americans and herbalists. Used to treat cancer in the 18th century.
This flower is non-native to the area.