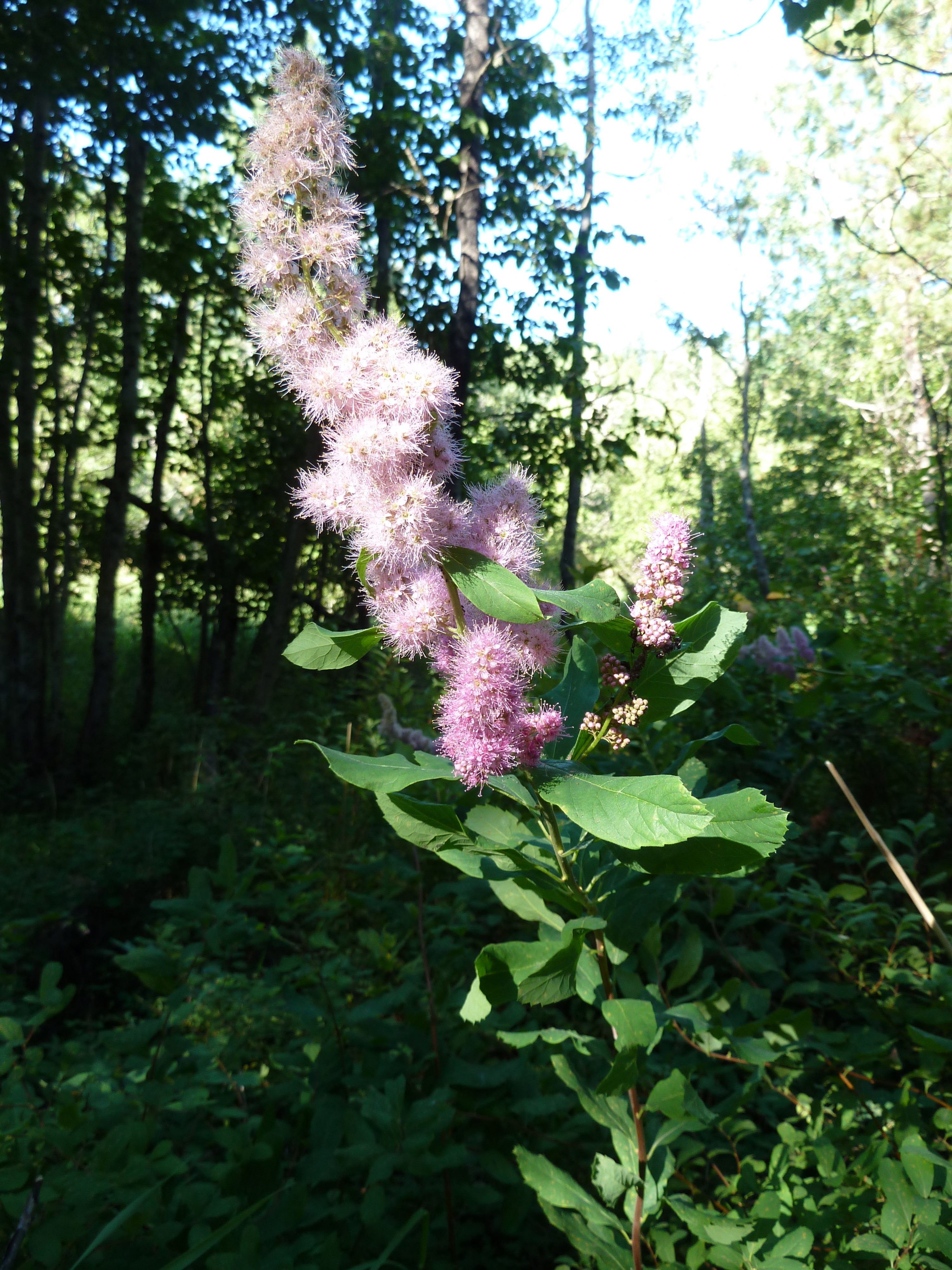 Scientific Name:
Spiraea douglasii ssp. menziesii
Bloom Period:
Summer to Fall.
Life Span:
Short-lived shrub
Height:
Up to 1.5 m tall with many branches.
Habitat:
Scattered and abundant at low to mid elevations in wet open forests, wetlands, and clearings.
Leaf Description:
Oblong to oval, smooth with toothed edges above middle dark green above and pale below.
Flower and Petal Description:
Numerous, tiny, pink to deep roses in dense elongated clusters that are several times longer than broad.
Stem Description:
Shrub containing many unbranched thin stems.
Fruit Description:
5 pod-like capsules, joined at the base persisting after leaves fall.
This flower is native to the area.