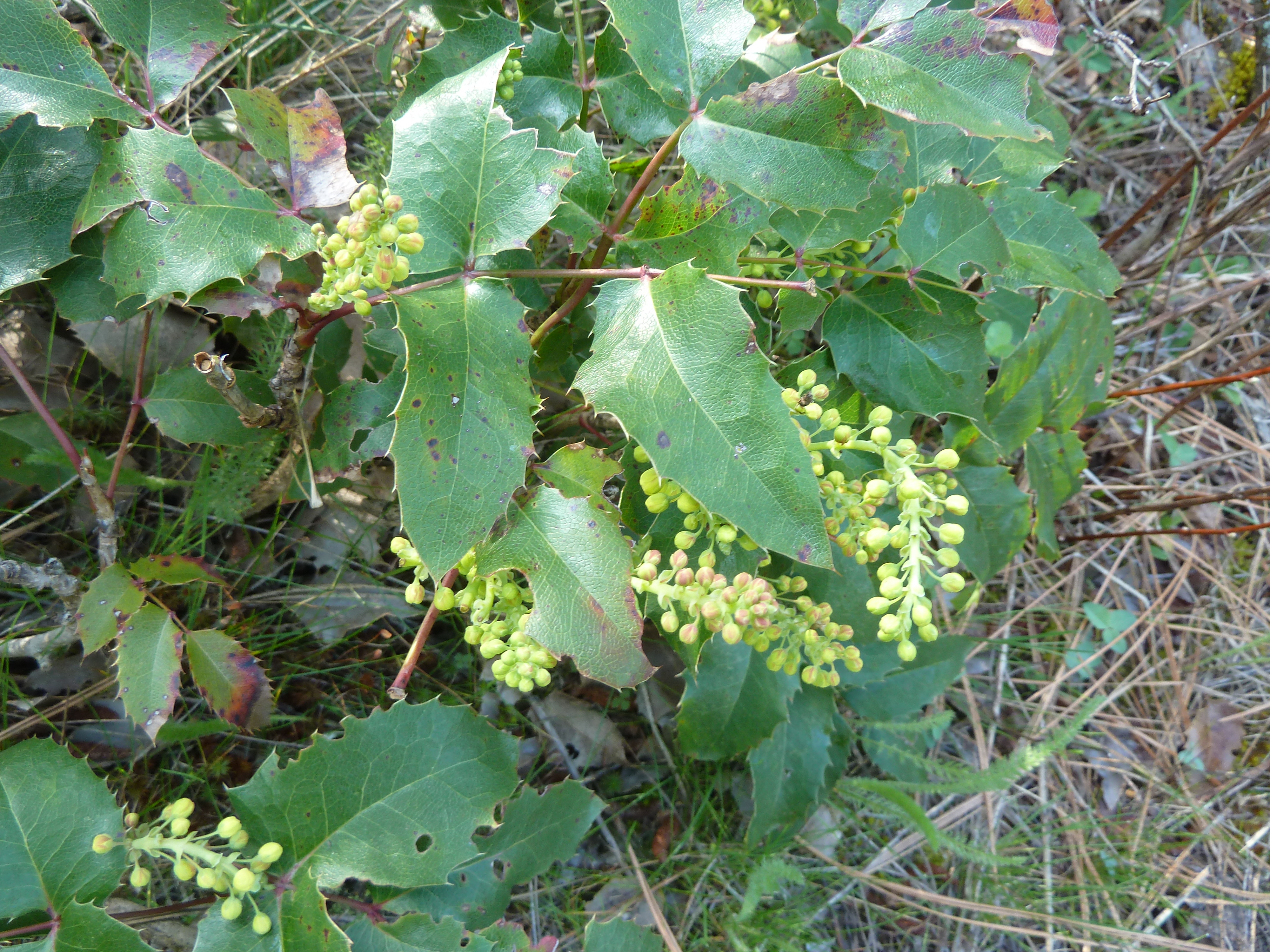 Scientific Name:
Mahonia aquifolium
Family Name:
Berberidaceae
Bloom Period:
Blooms from April through early May.
Height:
3-6 ft tall and 5 ft wide
Leaf Description:
Leaves are alternate, pinnately compound, evergreen leaves, leaflets attach directly to the rachis, leaflets have spines, resembles English Holly, dark glossy green in color, new growth emerges reddish or bronze, 6-12 in long and contains 7-12 leaflets. Evergreen foliage turns purple-bronze in the winter.
Flower and Petal Description:
Broadleaf evergreen, irregular branching with upright to spreading behavior, shoots are thick and branch infrequently, stoloniferous, and typically 3-6 ft tall and 5 ft wide, slow growing. Flower are bright yellow in color, perfect, found in a terminal (sometimes lateral) racemes. Flowers have the scent of honey.
Stem Description:
Stems are slender, stiff, usually upright, and usually without branches. The wood is whitish and brittle and has a significant pith, almost cork-like appearance. Bark of young stems is green; older bark is rough and gray-brown with yellow inner bark.
Fruit Description:
Fruits are held in clusters, change from green to blue-black in late summer, individual fruits are 0.3 - 0.5" in diameter.
This flower is native to the area.