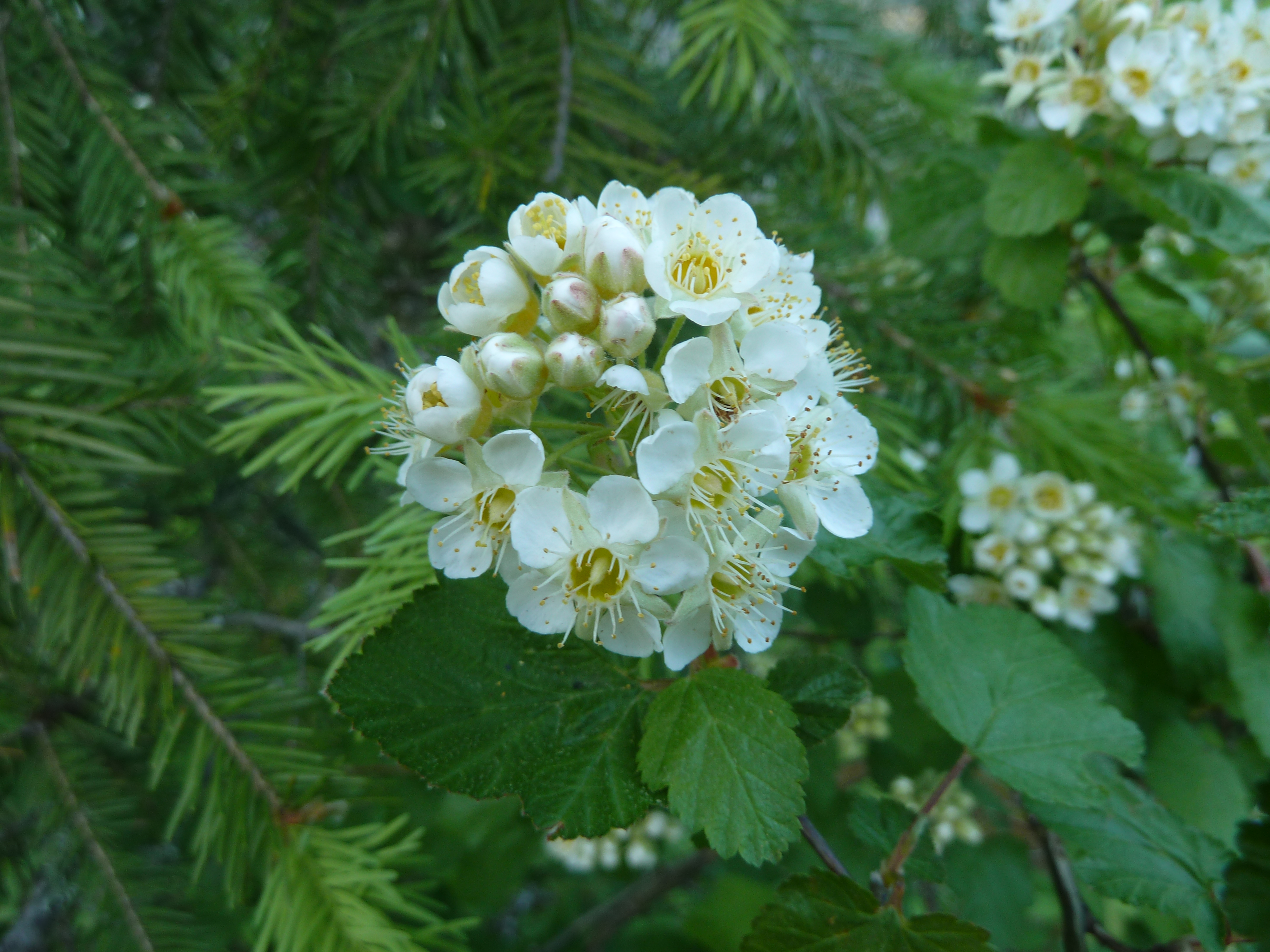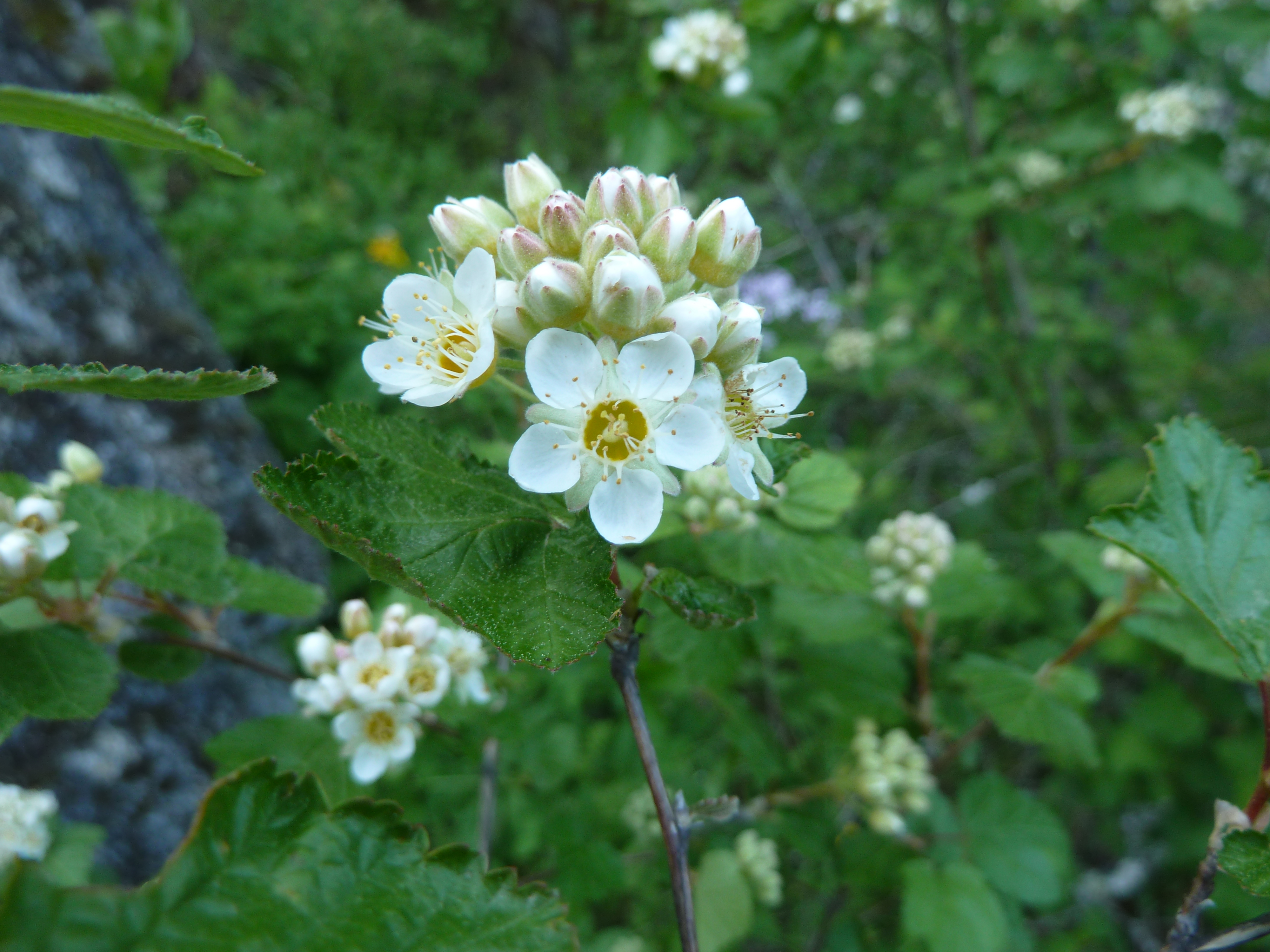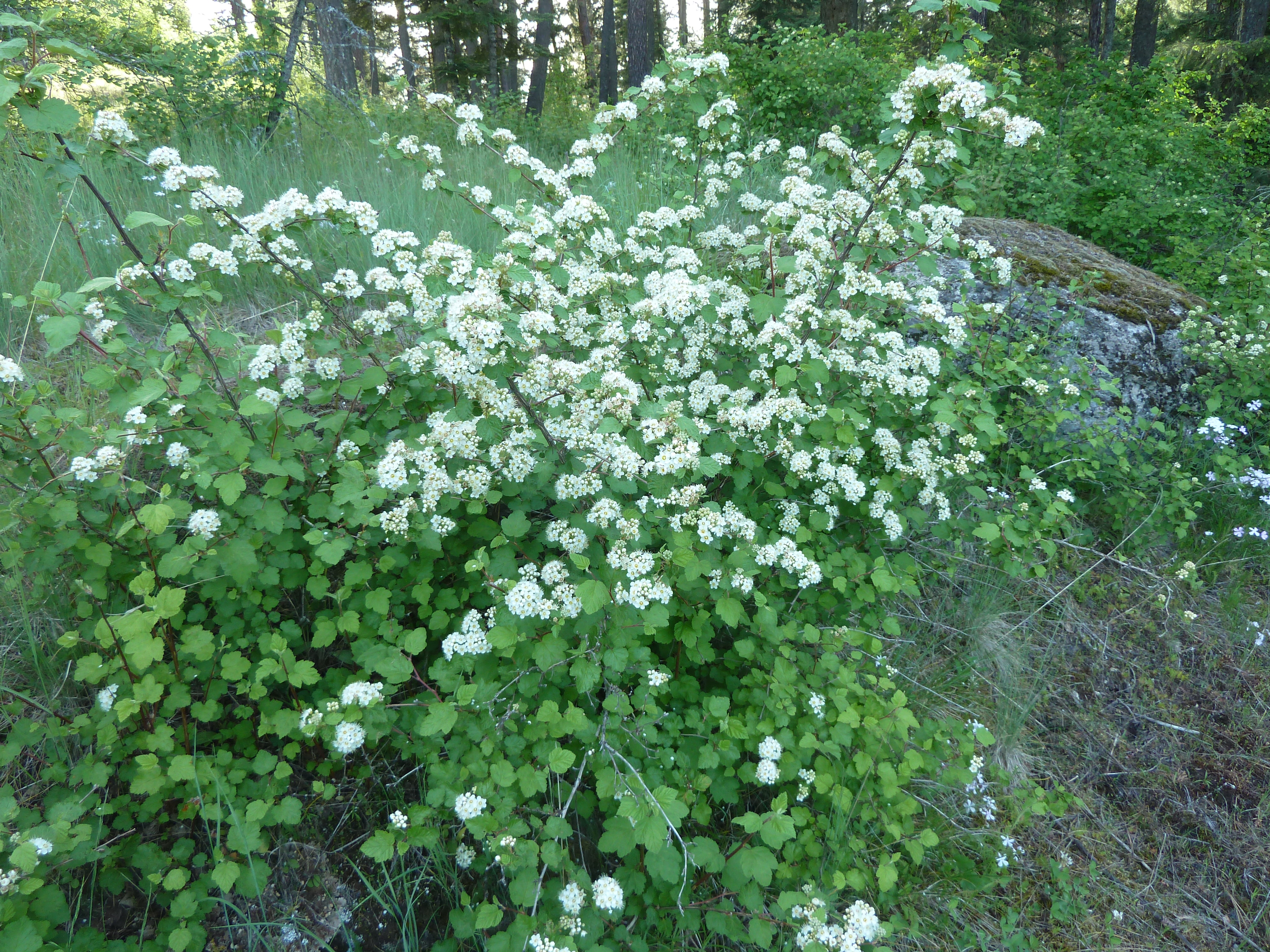 Scientific Name:
Physocarpus malvaceus
Height:
Grows up to 2 m tall.
Habitat:
Scattered and very common at low to mid elevations in SE part of this region. Dry open, rocky slopes and in open ponderosa pine and Douglas-fir forests.
Leaf Description:
Divided into 3-5 lobes with toothed edges and deep veins, shiny dark green above, lighter below, hairy on both surfaces.
Flower and Petal Description:
White, with 5 rounded petals, in half-rounded clusters at branch tips.
Stem Description:
Woody stems that peel from the stem.
Fruit Description:
Pairs of inflated, hairy, reddish capsules, joined on the lower half, each with shiny yellowish seed inside.
Medicinal Uses:
Native American use it as a good luck charm to protect their hunting equipment.
This flower is native to the area.