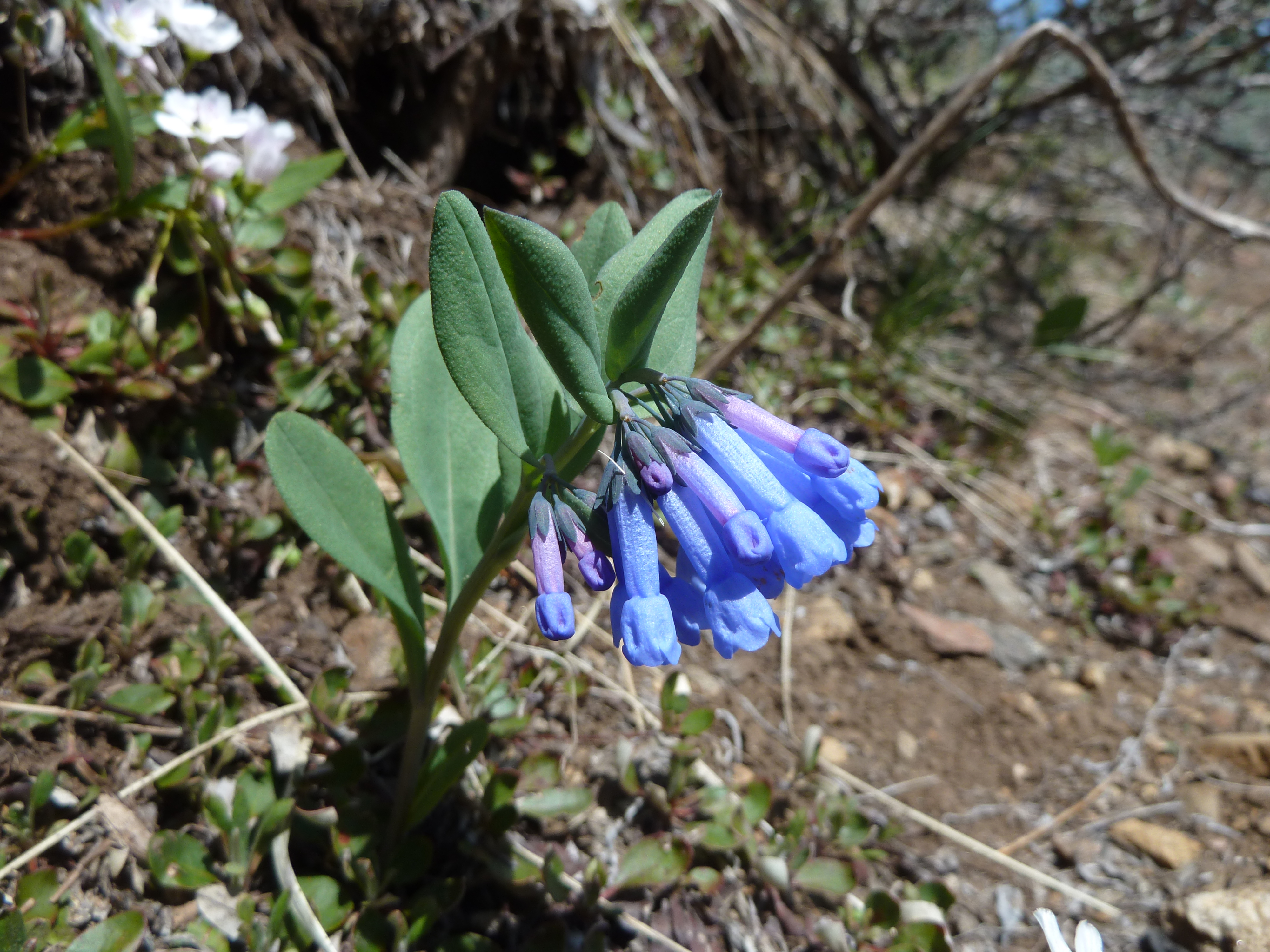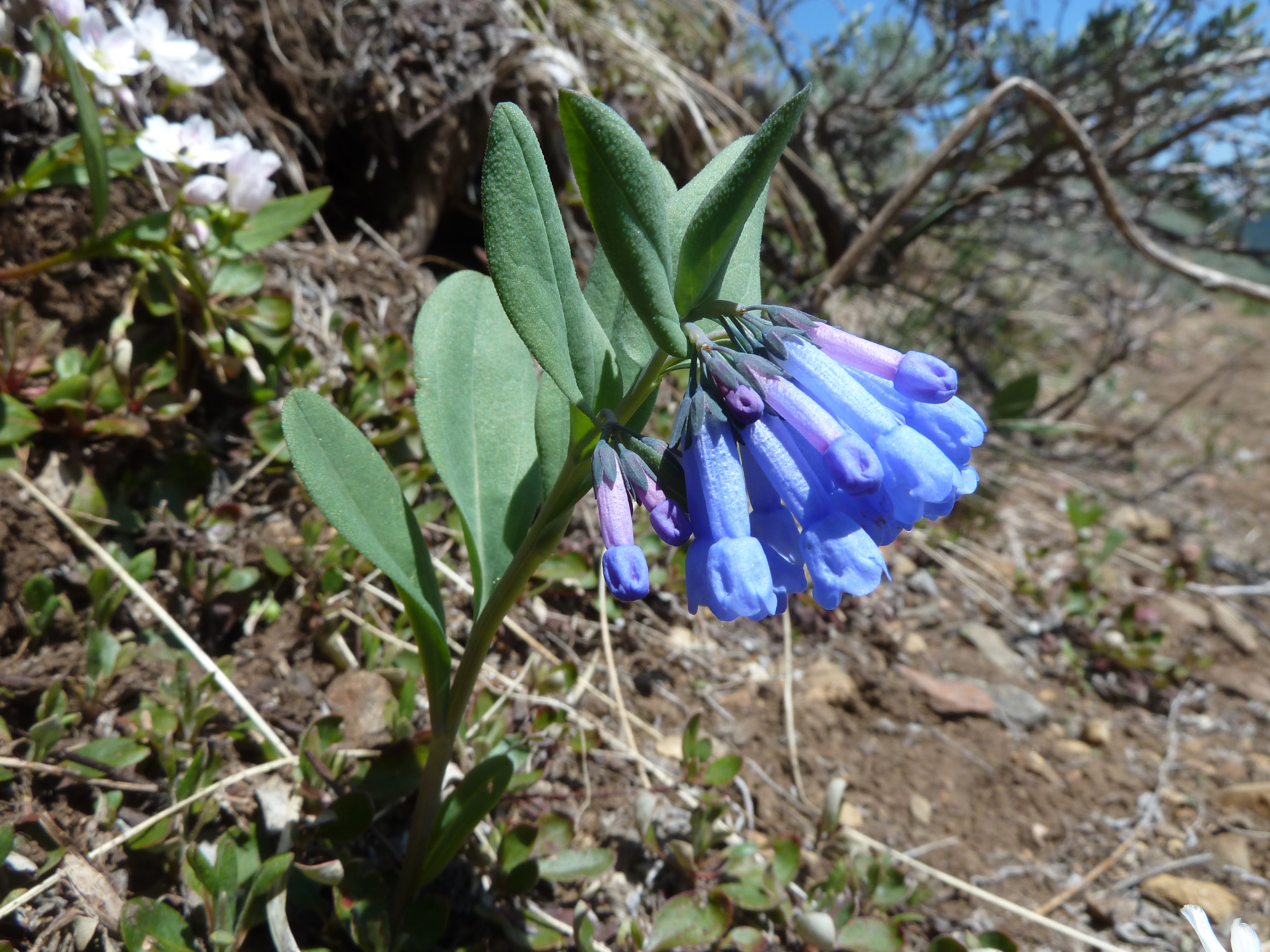 Scientific Name:
Mertensia longiflora
Family Name:
Boraginaceae
Bloom Period:
Early spring
Height:
Up to 20 cm tall.
Habitat:
Found in grasslands and in open ponderosa pine forests.
Leaf Description:
Basal shaped on long stalks with some being heart-shaped missing the lateral veins. Often coarsely hairy on both sides.
Flower and Petal Description:
Blue, pinkish at first, bell-shaped corolla, with style barely protruding from corolla tube; few to many flowers, dropping clusters in an open, branching inflorescence.
Stem Description:
Slender stem
Fruit Description:
4 small wrinkled nutlets.
Medicinal Uses:
Leaves are edible and can be added to soups, casseroles, and salads.
This flower is native to the area.