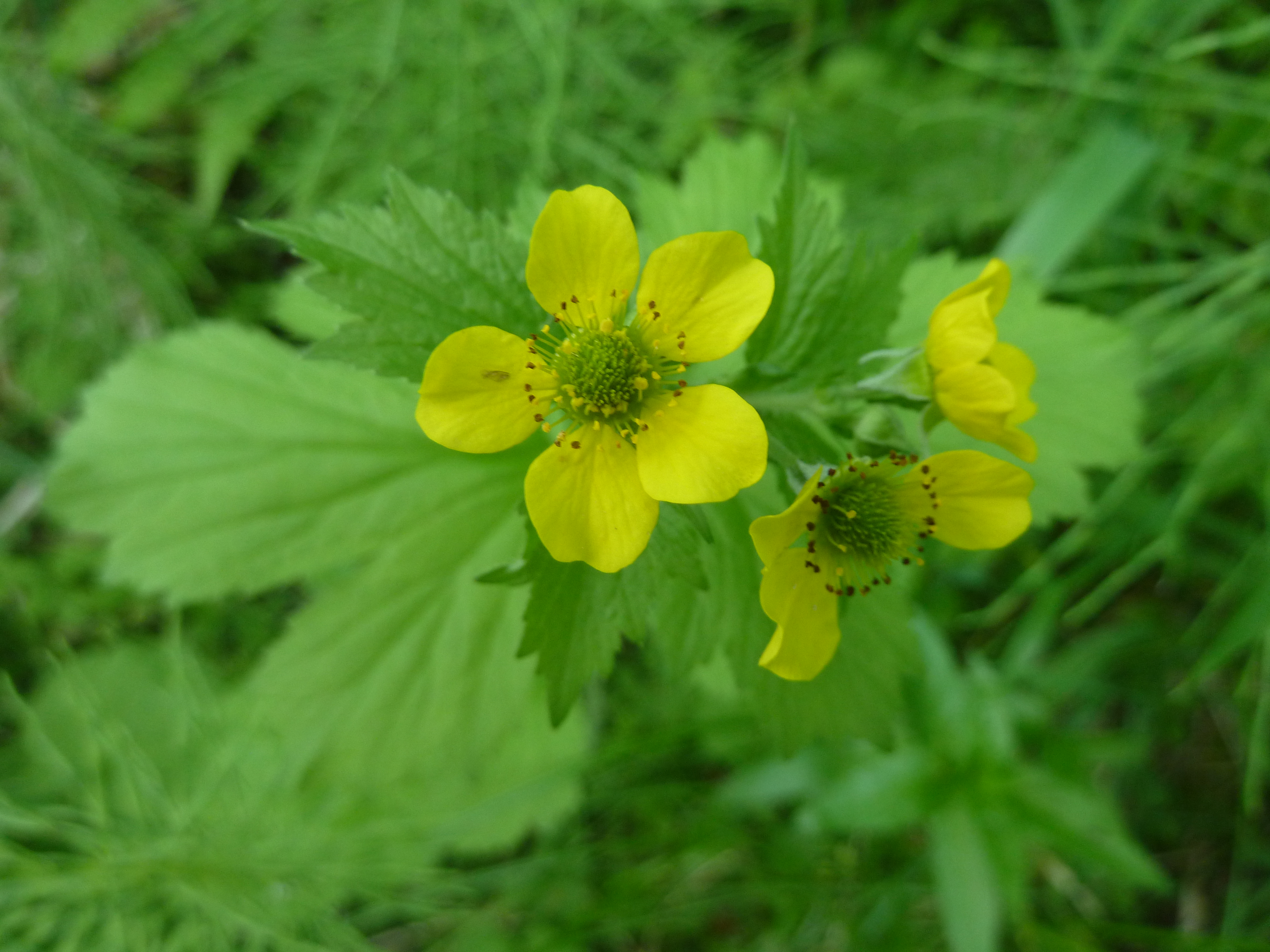 Scientific Name:
Geum macrophyllum
Bloom Period:
Summer to Fall
Habitat:
Scattered at low to subalpine elevations in moist and wet forests, seepage areas, openings, and clearings.
Leaf Description:
Basal leaves in a cluster growing from a hairy stem; long-stalked and compound. Top leaflets are heart-shaped to kidney shaped; shallowly lobed and toothed. Larger than the leaflets below them.
Flower and Petal Description:
Bright yellow, saucer-shaped; solitary or in a few-flowered cluster at tip of stem.
Stem Description:
Hairy stem.
Fruit Description:
Clusters of hairy seeds, with persistent styles bearing an S-shaped bend near tip.
Medicinal Uses:
Native used as a tea to sooth rash-causing diseases, including smallpox.
This flower is native to the area.