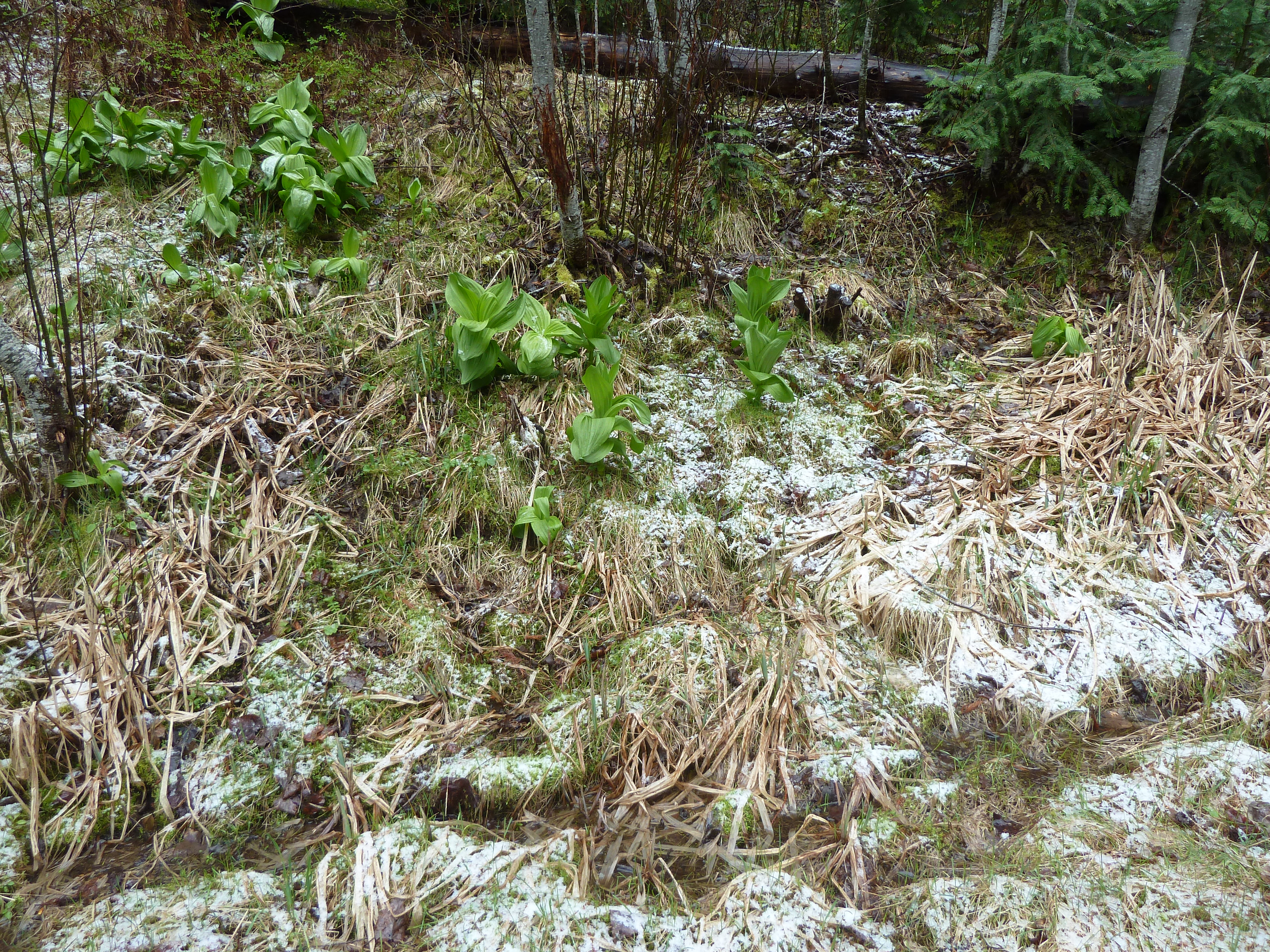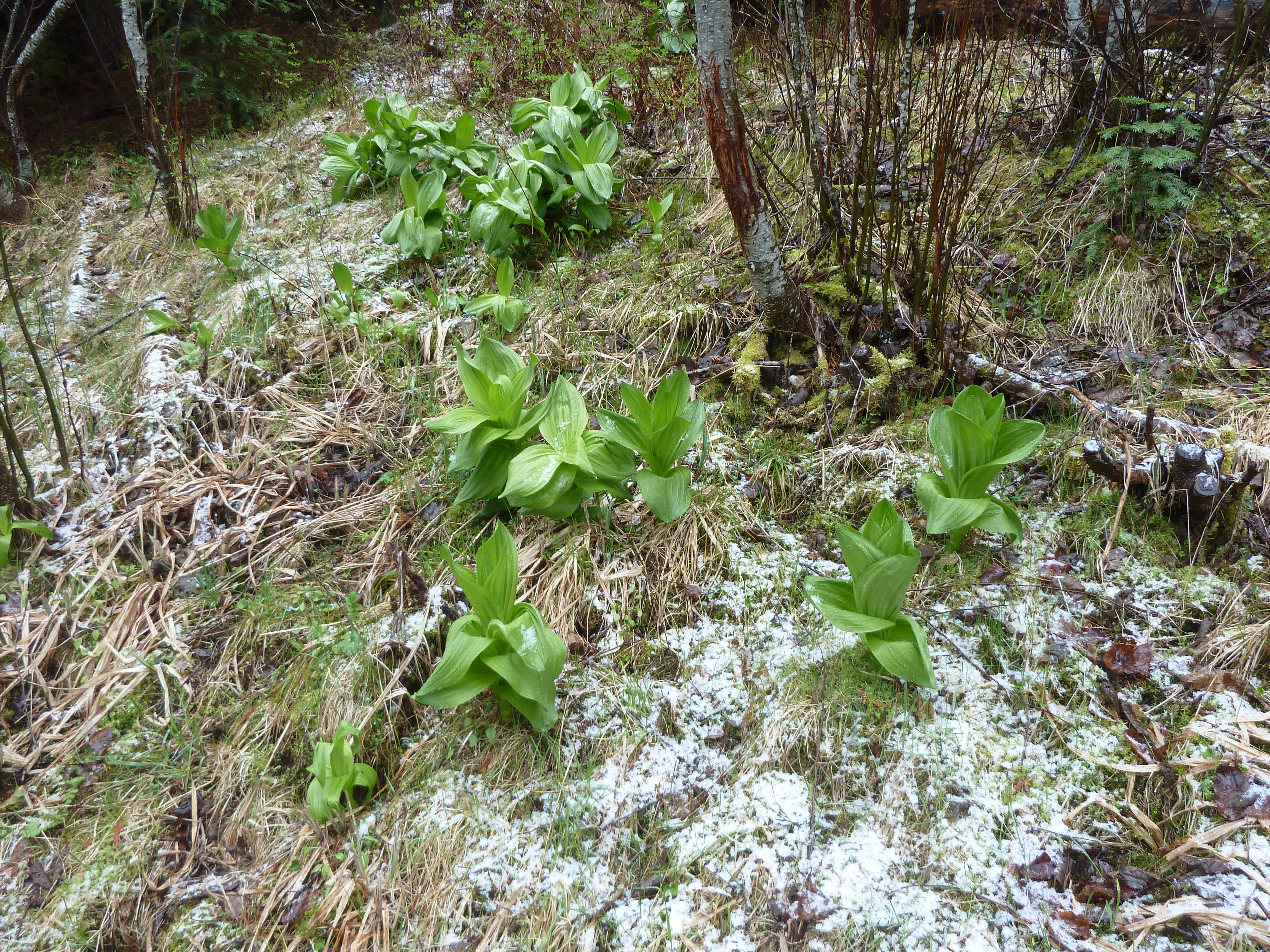 Scientific Name:
Veratrum viride
Bloom Period:
Late spring to summer.
Habitat:
Widespread and most abundant at subalpine elevations, in wet moist forests, openings and clearings.
Leaf Description:
Large (10-25 cm long), oblong to elliptic with pointed tips and clasping bases, prominently ribbed and hairy below.
Flower and Petal Description:
Star-shaped, yellow-green with dark green centers, in long inflorescence of thin, drooping tassels at top of stem. Has a musky odor.
Stem Description:
Single stem.
Fruit Description:
Oblong or oval capsules, straw-colored to dark brown.
Medicinal Uses:
**All parts of this plant are toxic to humans and livestock. **
This flower is native to the area.