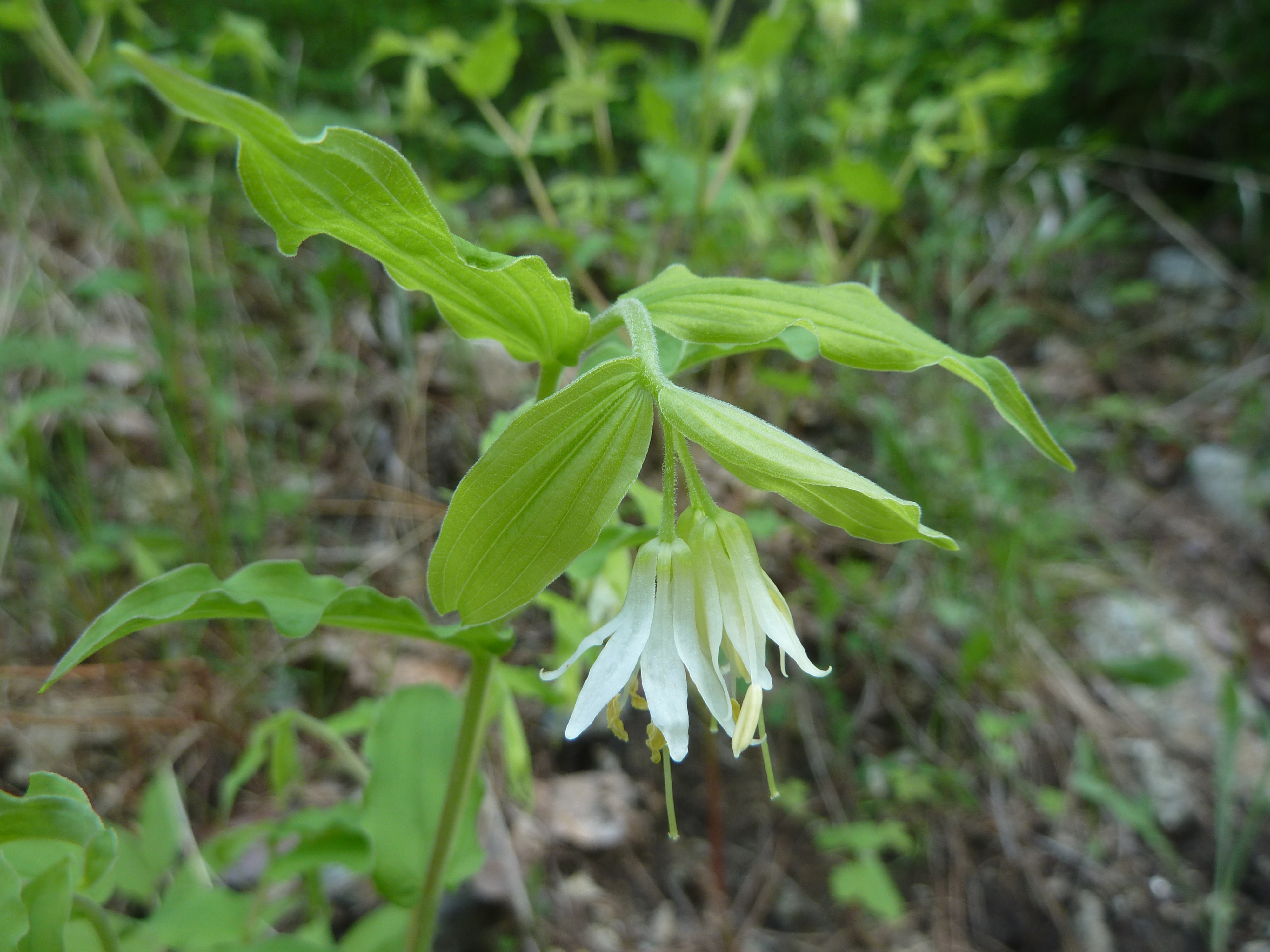 Scientific Name:
Prosartes hookeri
Bloom Period:
Late spring to summer
Height:
Up to 75 cm tall.
Habitat:
Scattered and common at low to mid elevations, mostly in wet moist climate on our plateaus and in moist shady forests, opening and clearings.
Leaf Description:
Oval to lance-shaped with pointed tips and slightly hairy upper surfaces. Bases of the leaf are clasping into the stem with hairy edges that towards the leaf tip.
Flower and Petal Description:
Creamy white, narrowly bell-shaped. Usually with 2 nodding beneath leaves at the tip of each branch.
Stem Description:
Branched single stem.
Fruit Description:
Lemon-yellow to red (when mature), egg-shaped berries with 4-6 seeds.
This flower is native to the area.