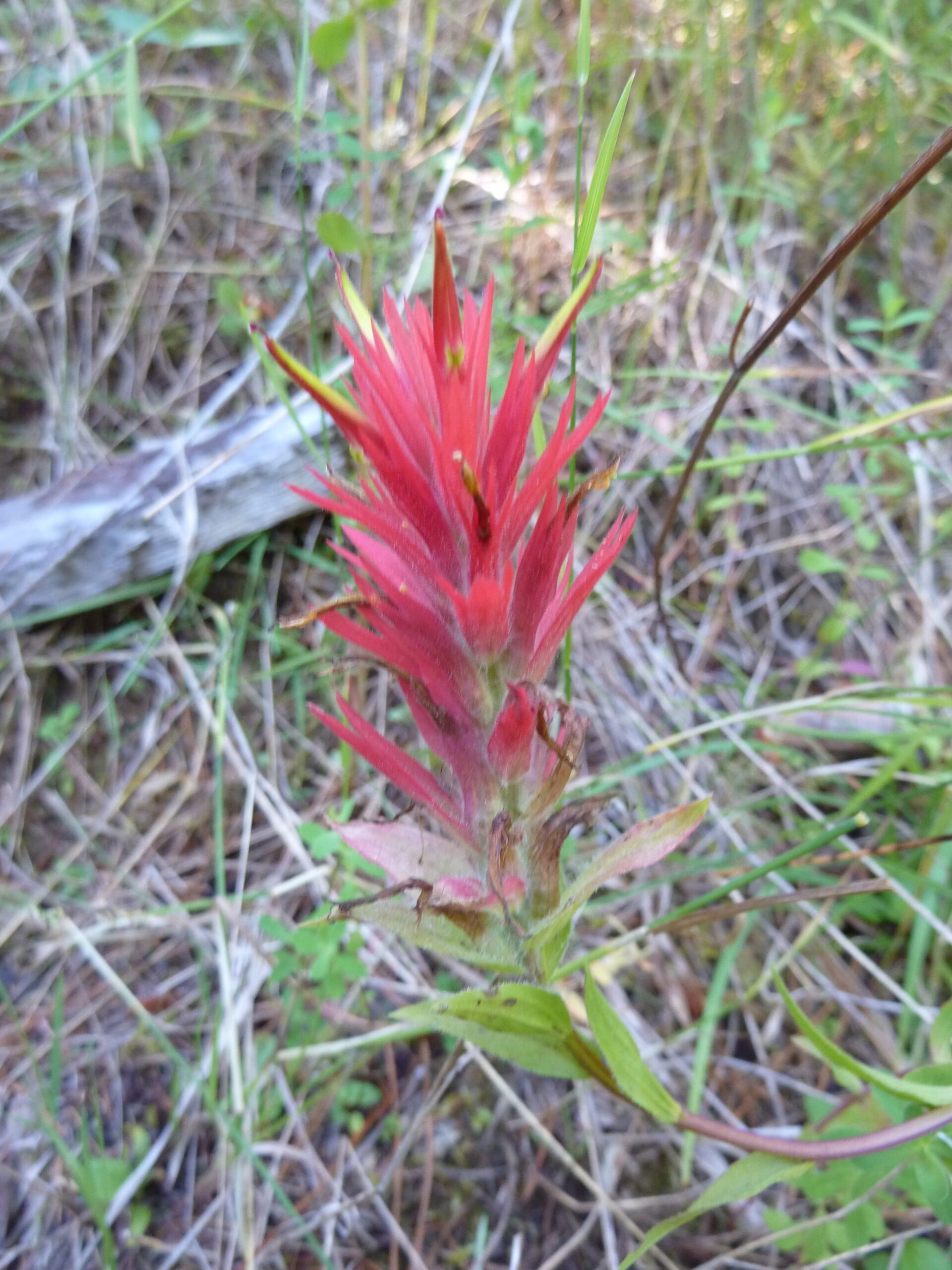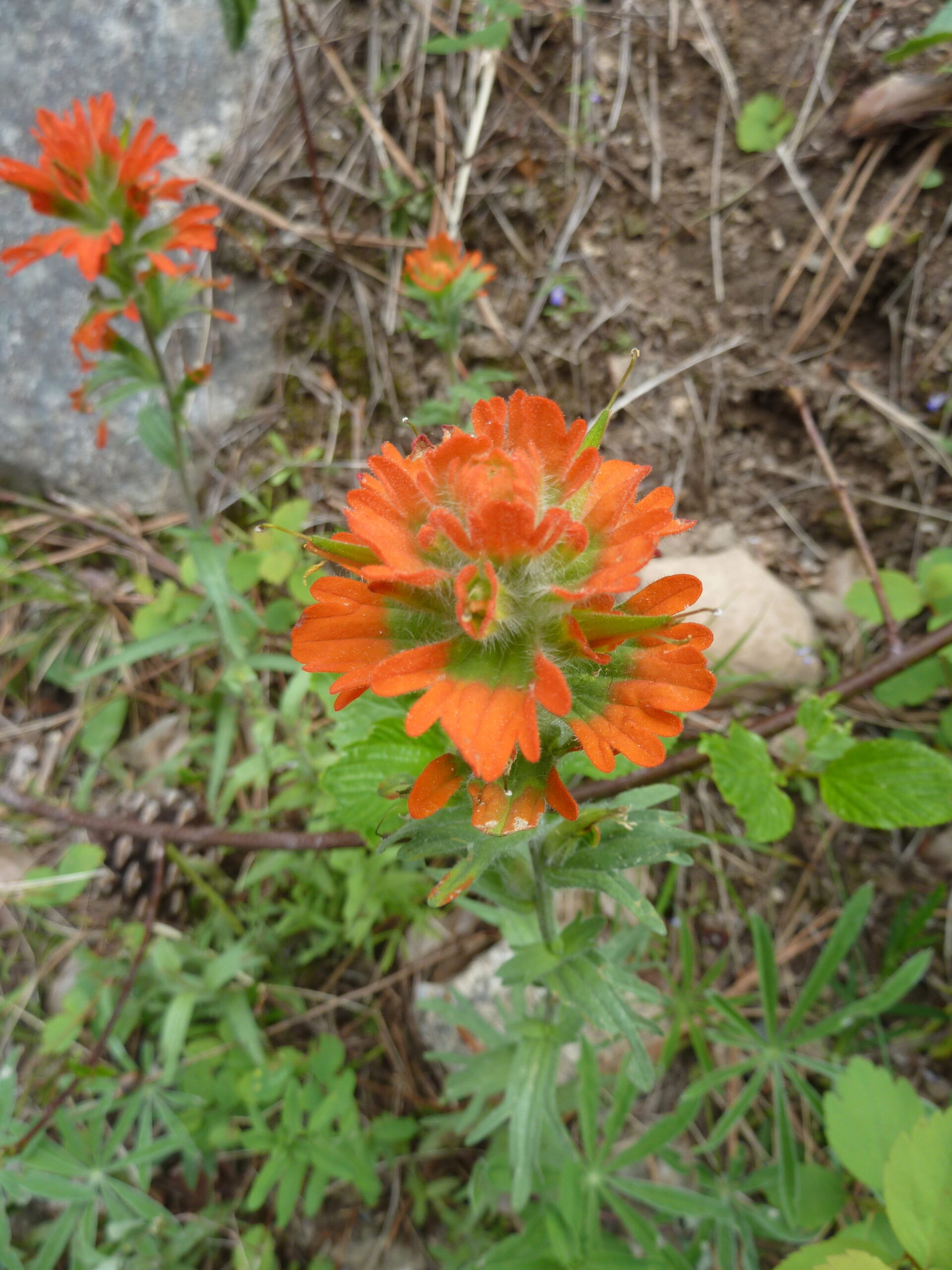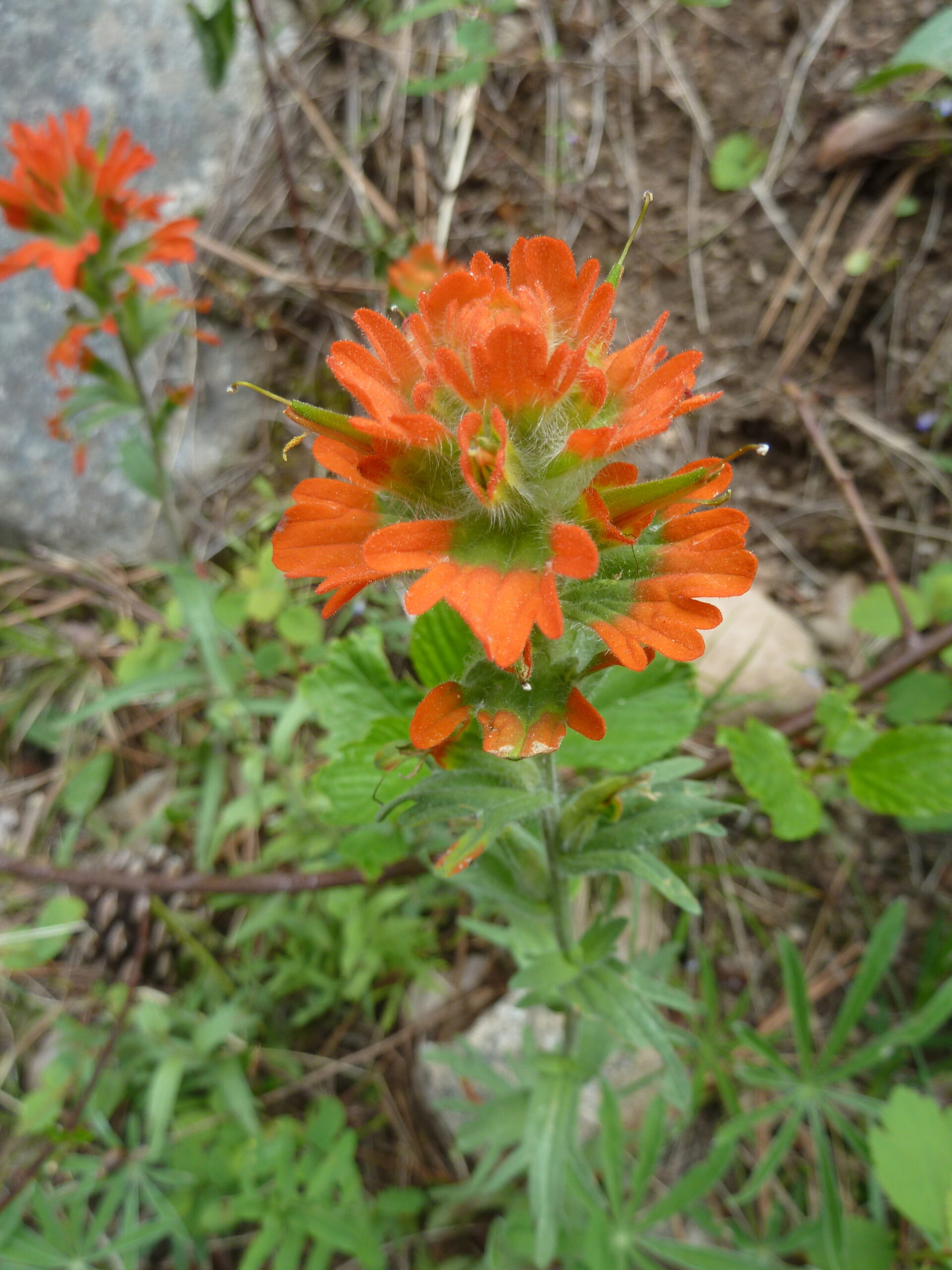 Scientific Name:
Castilleja miniata
Family Name:
Scrophulariaceae
Habitat:
Found Coastal, moist streambanks, meadow, west-side forest, east-side forest, including roadsides.
Leaf Description:
Flat, lance-shaped, deep green, without lobes.
Flower and Petal Description:
Heads are deep bluish-red to pinkish to bright yellow-orange. Flowers are mostly concealed by brightly colored, sharply toothed and pointed, hairy bracts, the green beak of flowers extending out with age.
Stem Description:
Erect, slightly sticky, with few branches.
This flower is native to the area.