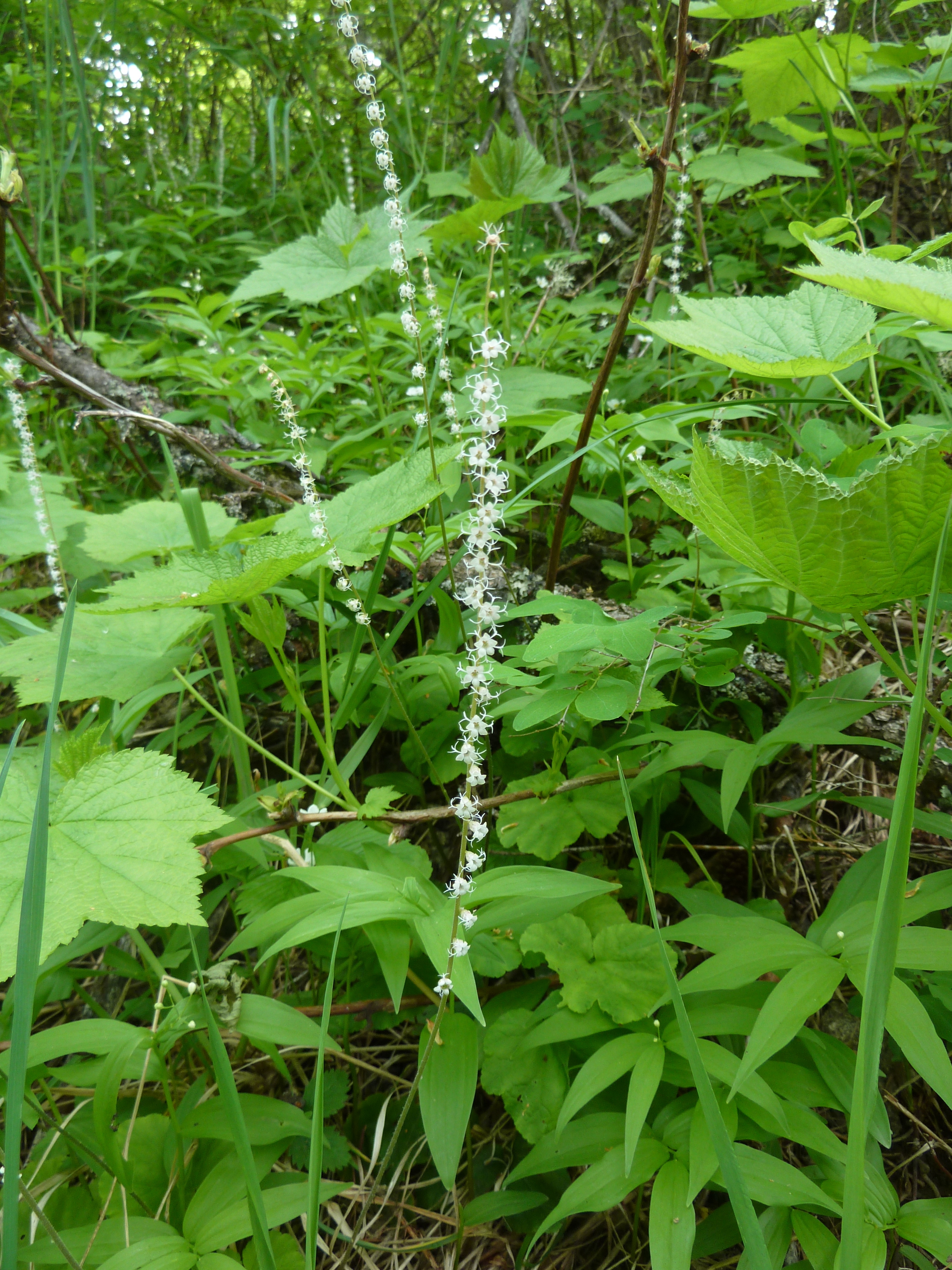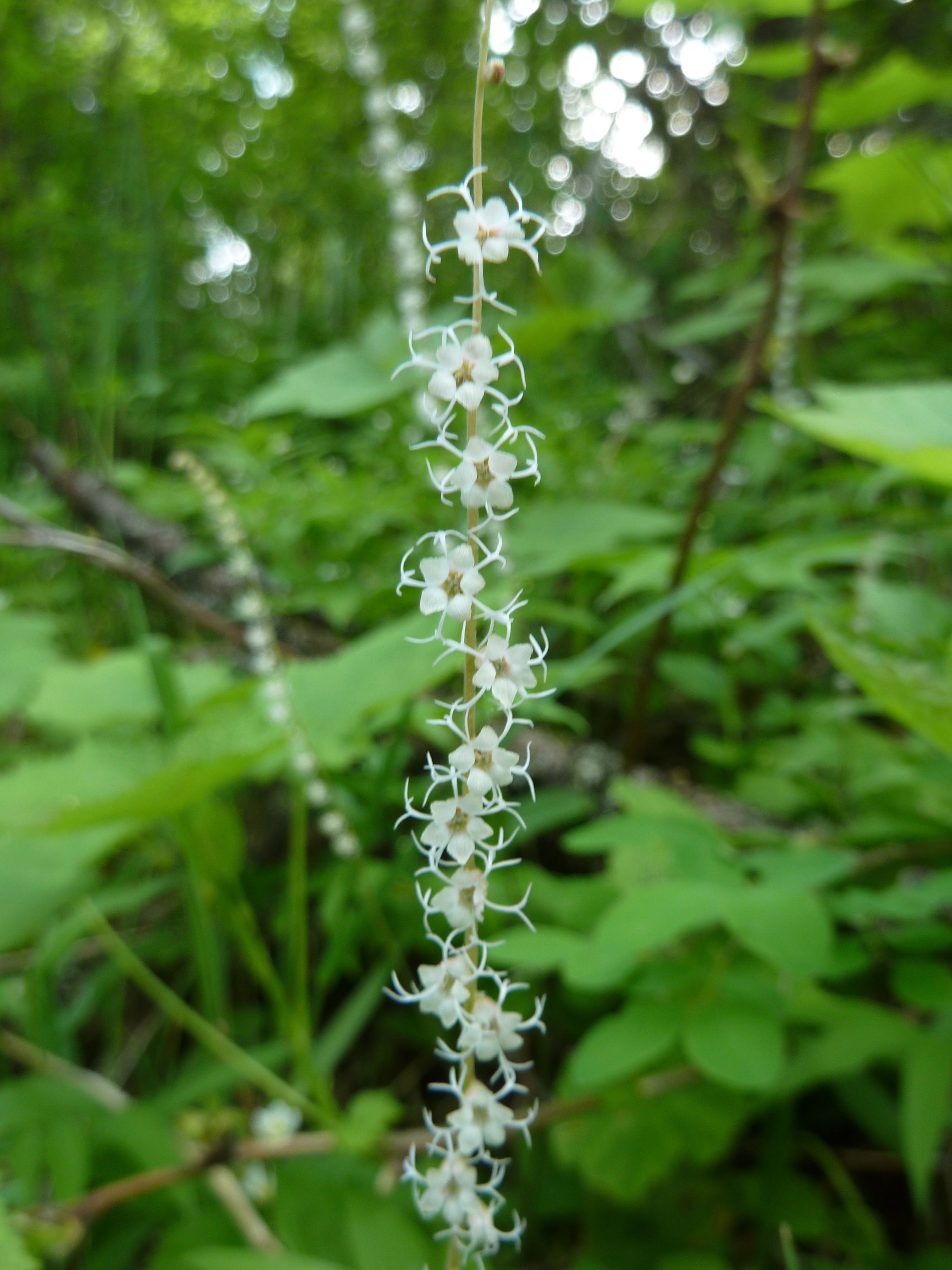 Scientific Name:
Mitella stauropetala
Family Name:
Saxifragaceae
Bloom Period:
Late spring to early summer.
Habitat:
Bogs, wet places in shady woodlands at high elevations.
Leaf Description:
Nearly round, lobed, round-toothed, slightly hairy on both sides.
Flower and Petal Description:
Whitish may be tinted purple, narrow petals divided into 3 slender segments.
Stem Description:
Leafless stalks that hold flowers on one side.
This flower is native to the area.