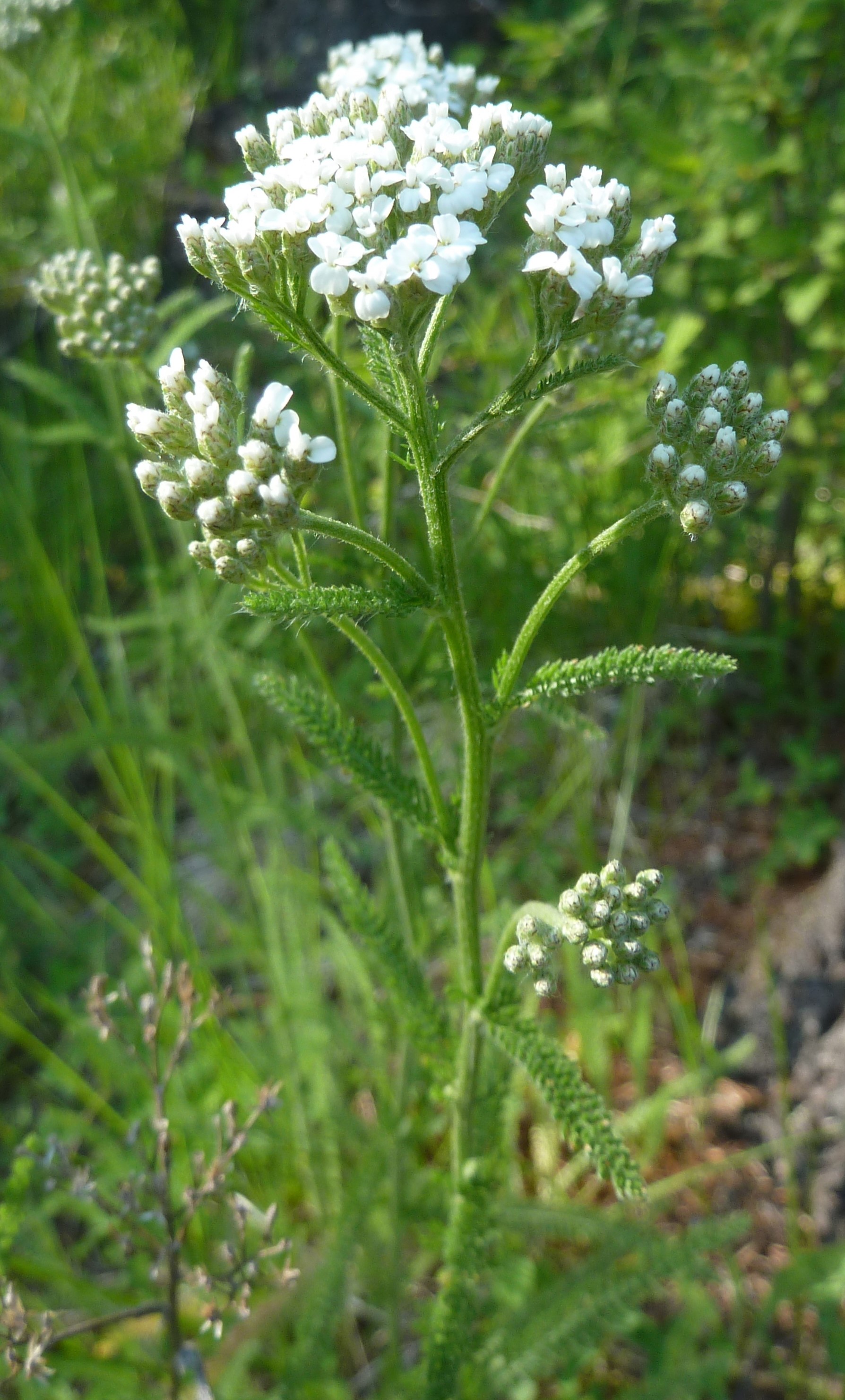 Scientific Name:
Achillea millefolium
Bloom Period:
Late winter to Fall
Life Span:
Aromatic Perennial
Habitat:
Widespread and common in opened fields.
Leaf Description:
Leaves are fernlike, pinnately dissected, with divisions again dissected.
Flower and Petal Description:
Flowers are composite heads, usually with 5 white to pink or rose ray flowers and 10-30 cream-coloured disk flowers; involucre of several rows overlapping bracts; inflorescence of many heads in a hemispheric or flat-topped cluster.
Fruit Description:
Fruits are flat achenes, without a pappus.
Medicinal Uses:
The whole plant has been used by Native Americans for centuries. Cures skin problems, stomach issues, and migraines.
This flower is native to the area.