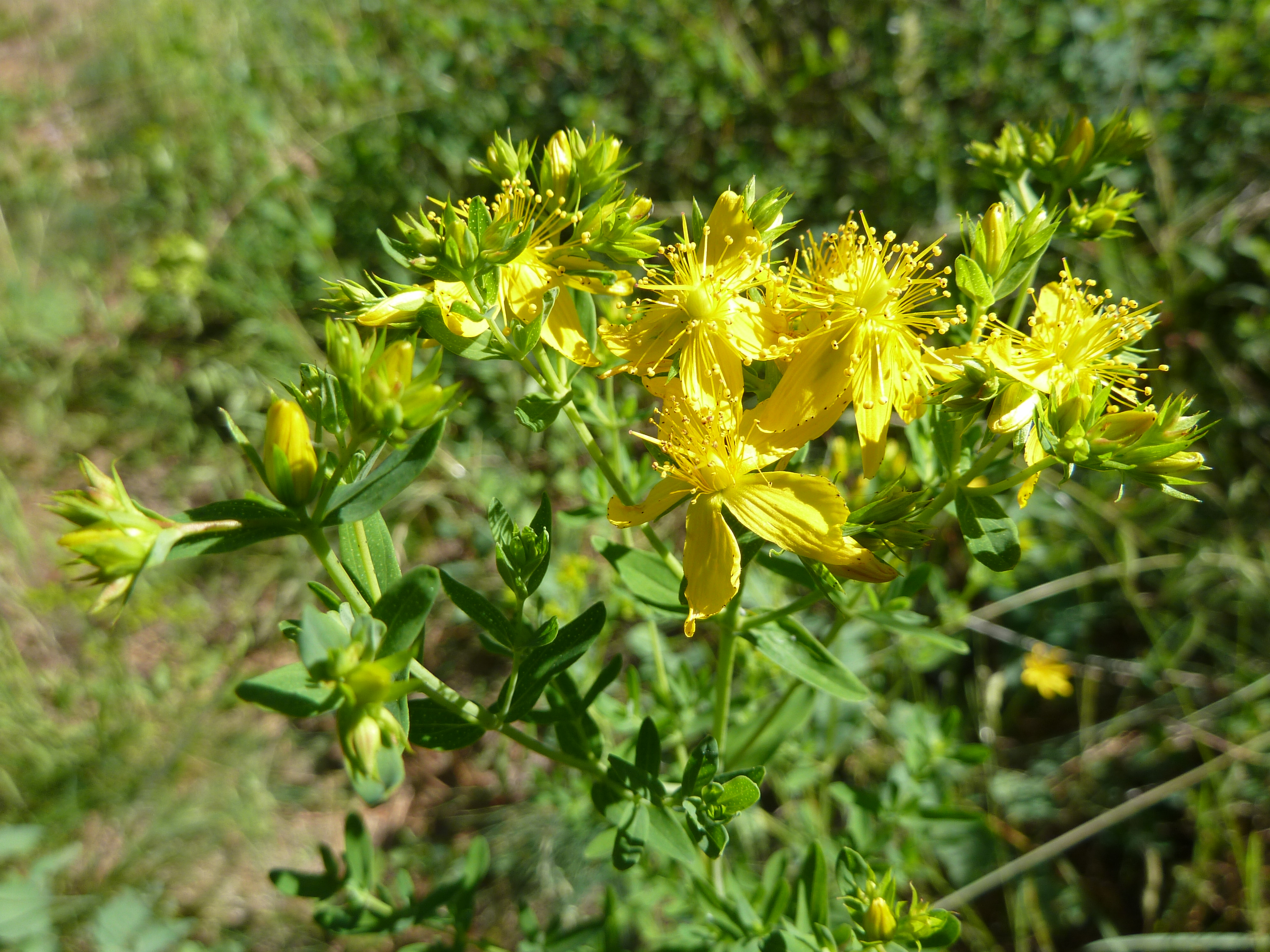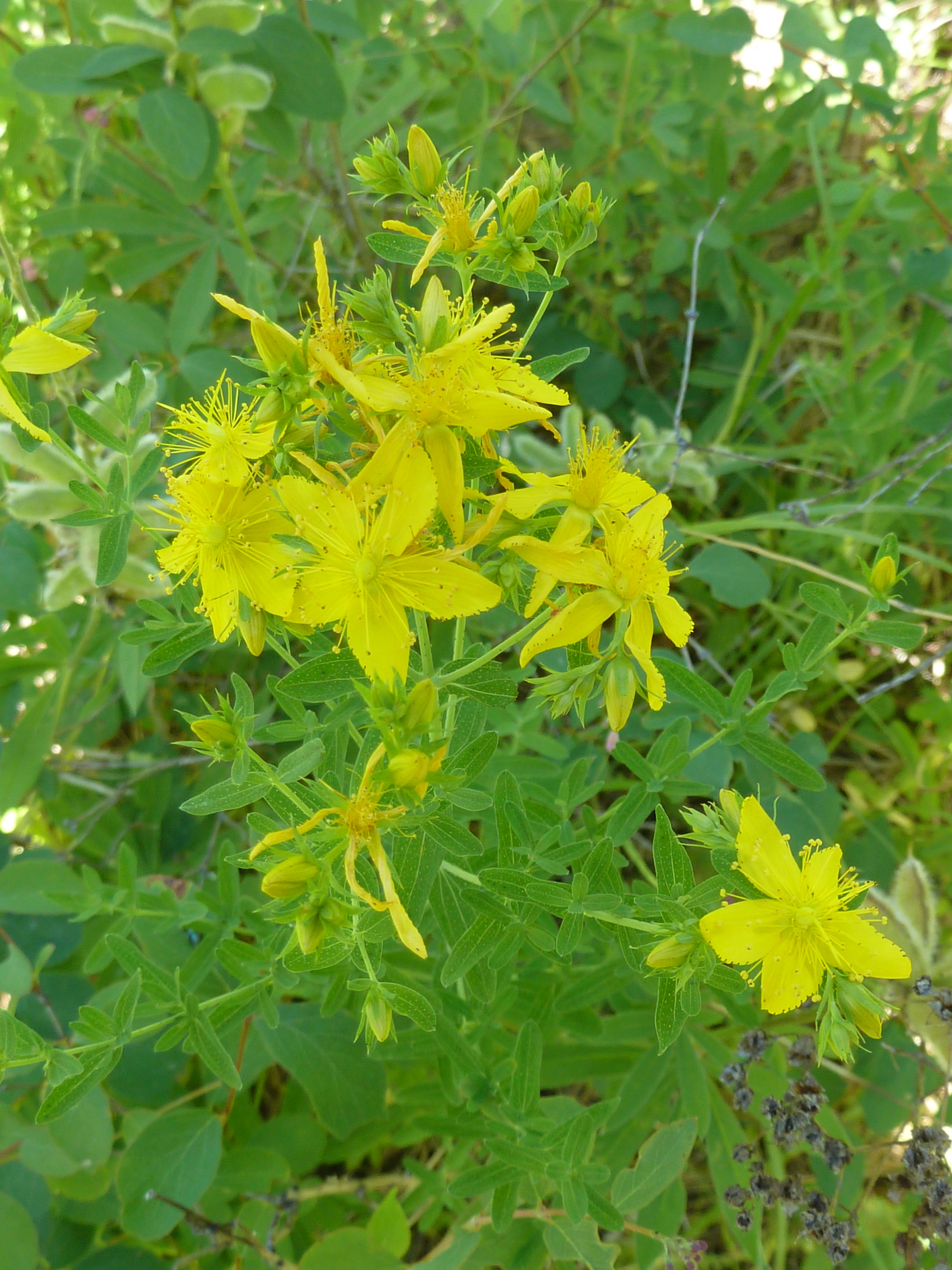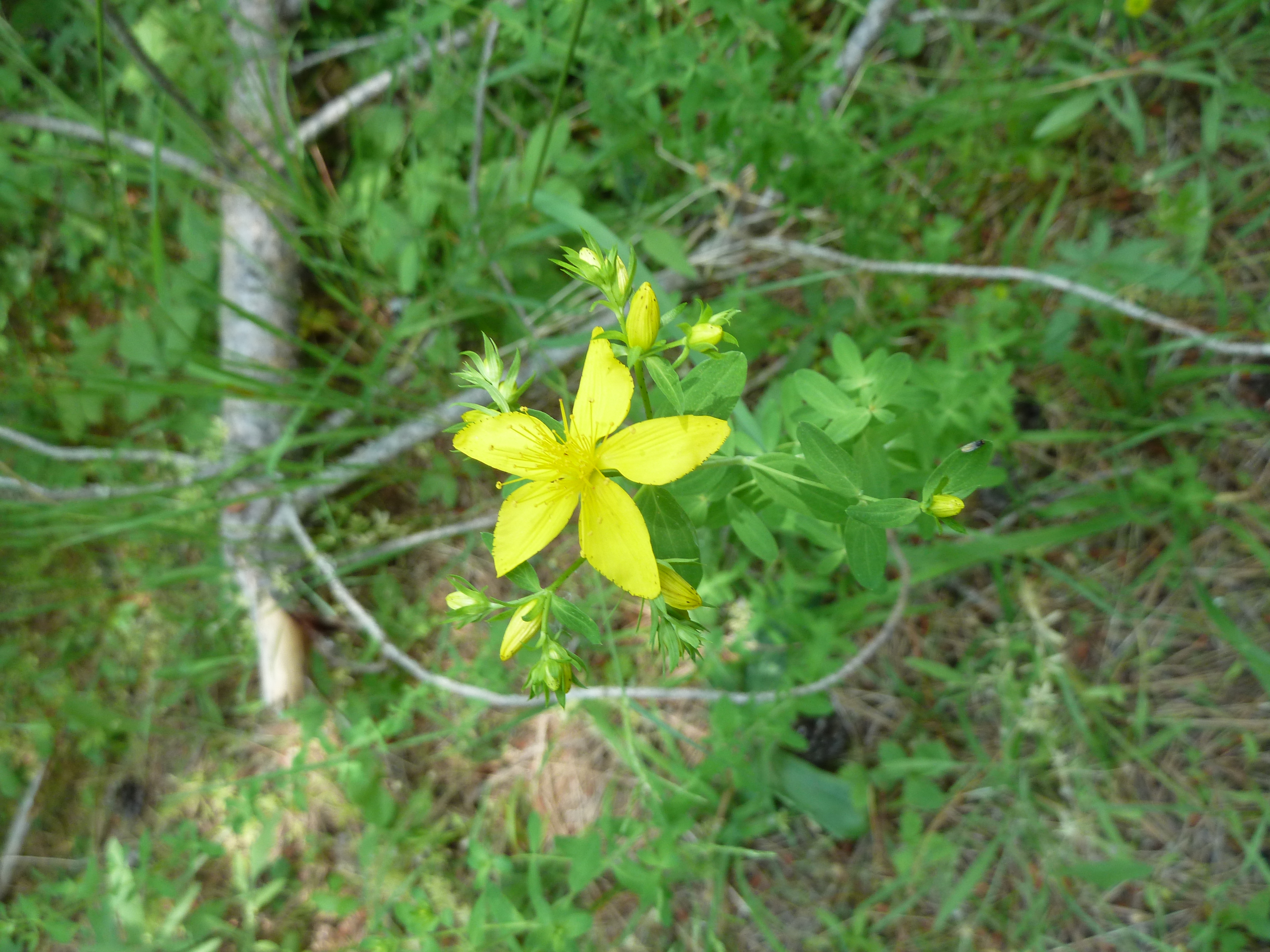 Scientific Name:
Hypericum perforatum
Family Name:
Hypericaceae
Height:
Up 30-100 cm tall
Habitat:
Found in waste lands, roadsides, and pastures.
Leaf Description:
Opposite, lane-shaped, with purplish-black dots.
Flower and Petal Description:
Yellow petals with purplish-black spots along edges; linear sepals, 70-100 stamens, divided into 3 distinct groups. Loose clusters at the ends of paired stalks.
Stem Description:
Multiple stalks
Fruit Description:
Pointed capsules releasing pitted, brown seeds.
Medicinal Uses:
*Poisonous to livestock and difficult to eradicate. Made into teas for calm nerves.
This flower is non-native to the area.