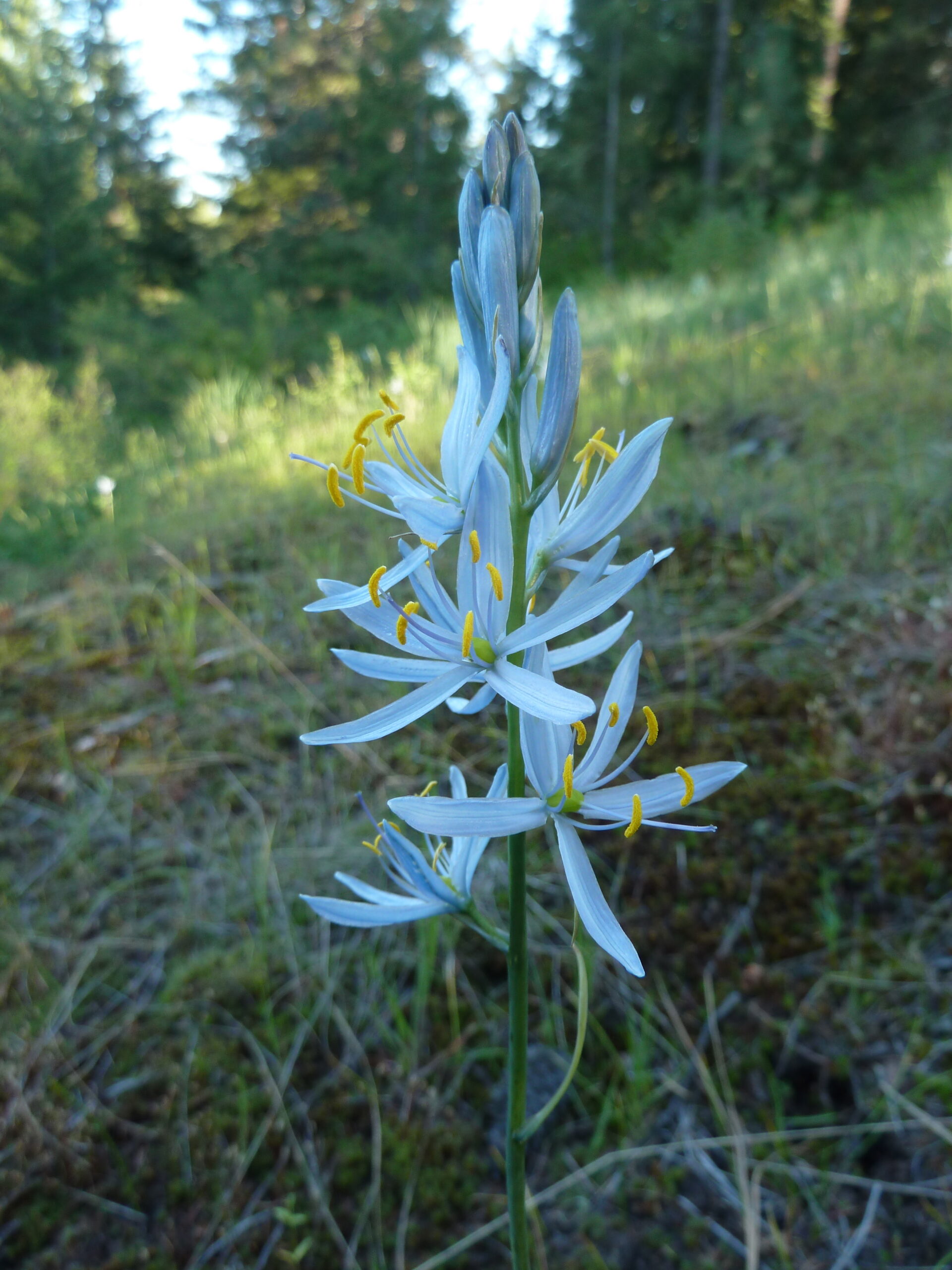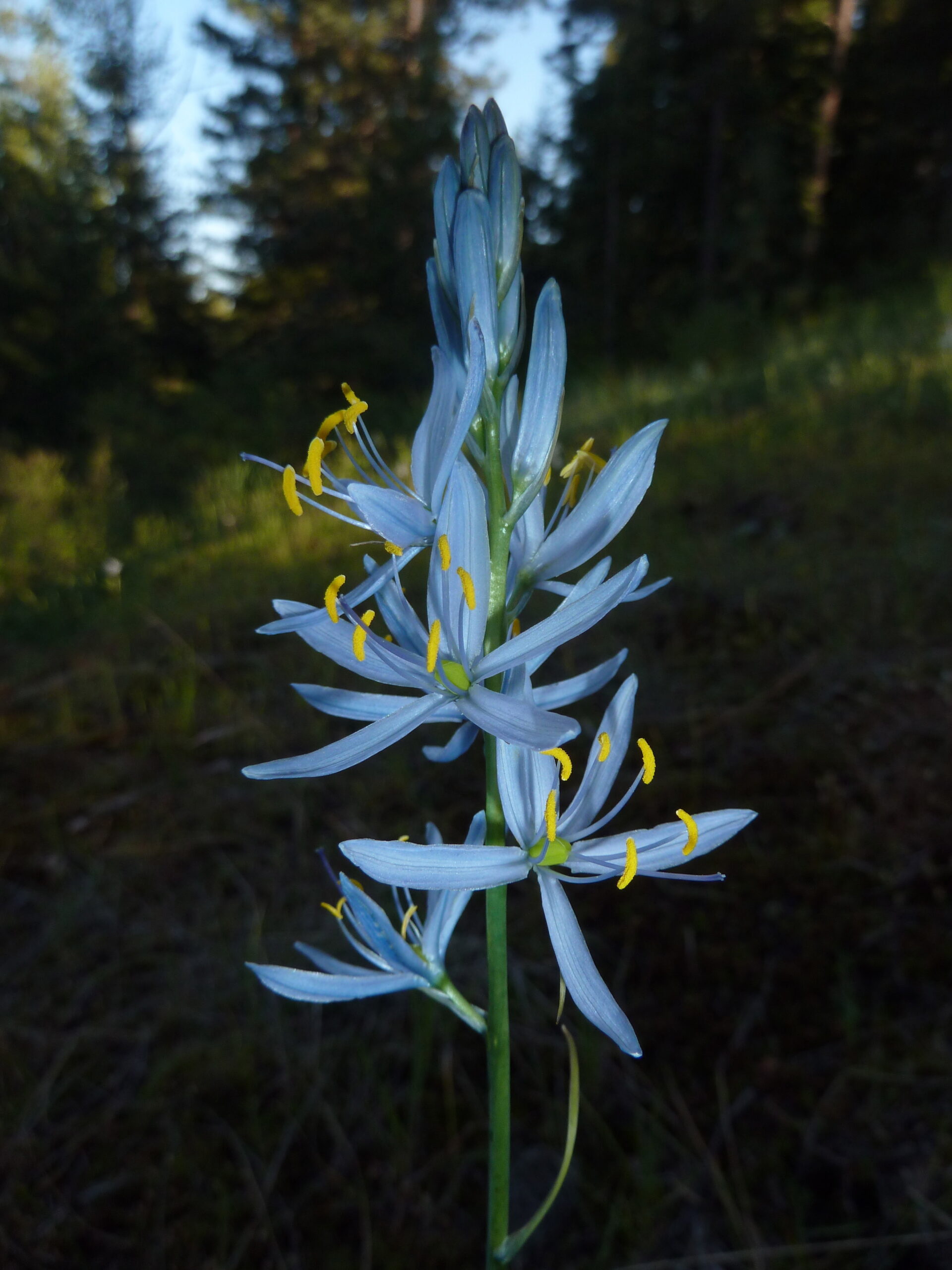 Scientific Name:
Camassia quamash
Habitat:
Found in moist meadows that dry by summer at low to high elevations.
Leaf Description:
slender, long, and hairless.
Flower and Petal Description:
Spike with many flowers which bloom all at once. Flower coloration is mainly blue, but occasionally purple and white; star-shaped, opening wide; pollen bright yellow or dull yellow to violet.
Stem Description:
There are no leaves on the stem.
Fruit Description:
Capsules with 3 cells, egg-shaped to oblong, and cross-ridged grow 3/8 of an inch to 1 inch (10 to 25 mm) in length. Several to numerous seeds are produced which are shiny black and less than 1/4 of an inch (2 to 4 mm) in length.
Medicinal Uses:
Camas bulbs were a very important food for the Nez Perce and Coeur d'Alene Indians. They were roasted or boiled.
This flower is native to the area.