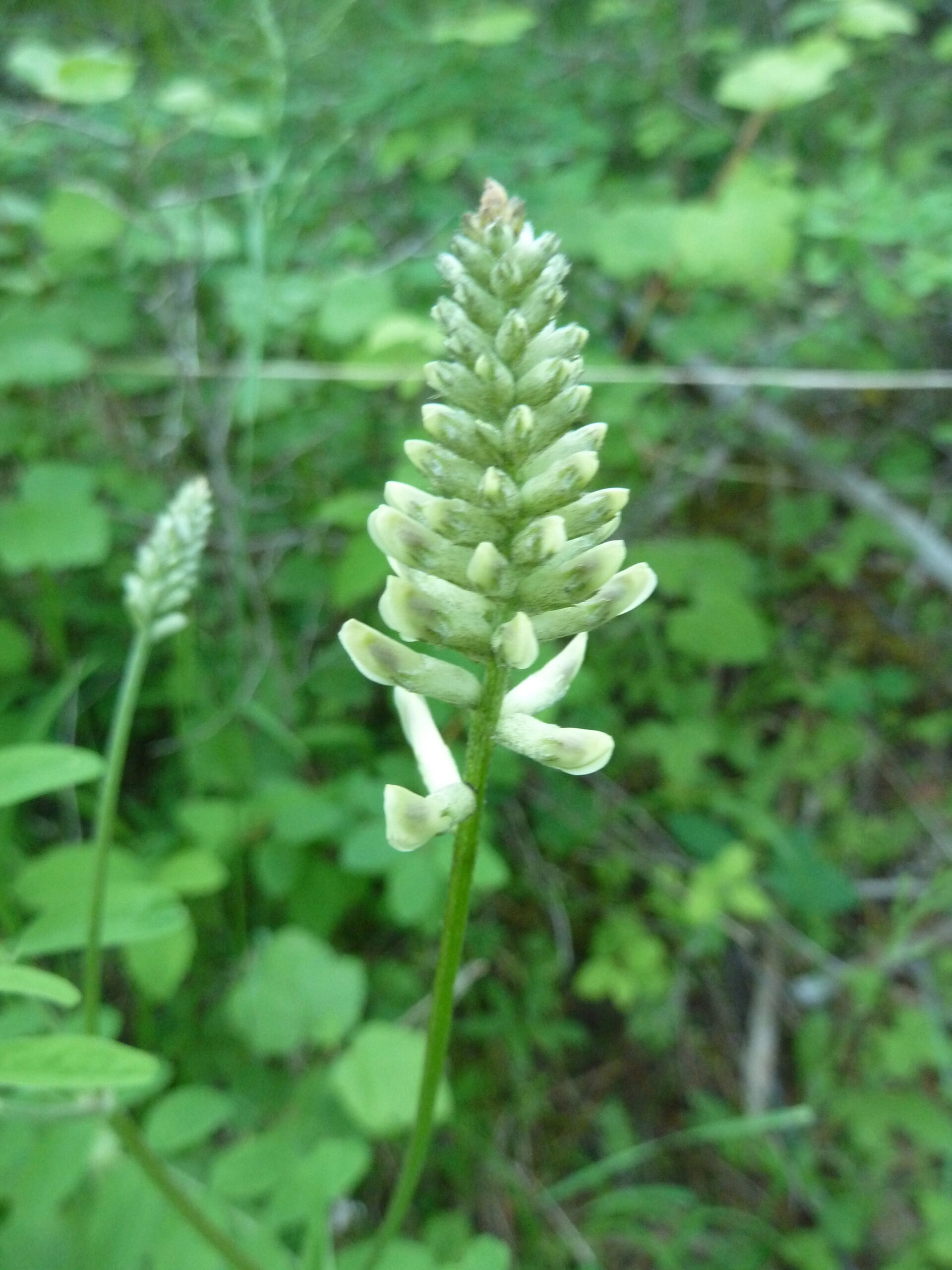 Scientific Name:
Astragalus canadensis
Bloom Period:
Late-spring to summer.
Height:
Up to about 4 feet tall.
Habitat:
Moist to dry prairies; stream banks; open woods
Leaf Description:
Pinnately-compound.
Flower and Petal Description:
Many whitish to pale yellow or greenish pea flowers hang down slightly in dense racemes atop often clustered.
Stem Description:
Leafy stems.
Fruit Description:
Legume.
Medicinal Uses:
**Has toxic compounds but seems not to be a serious pest. **
This flower is non-native to the area.