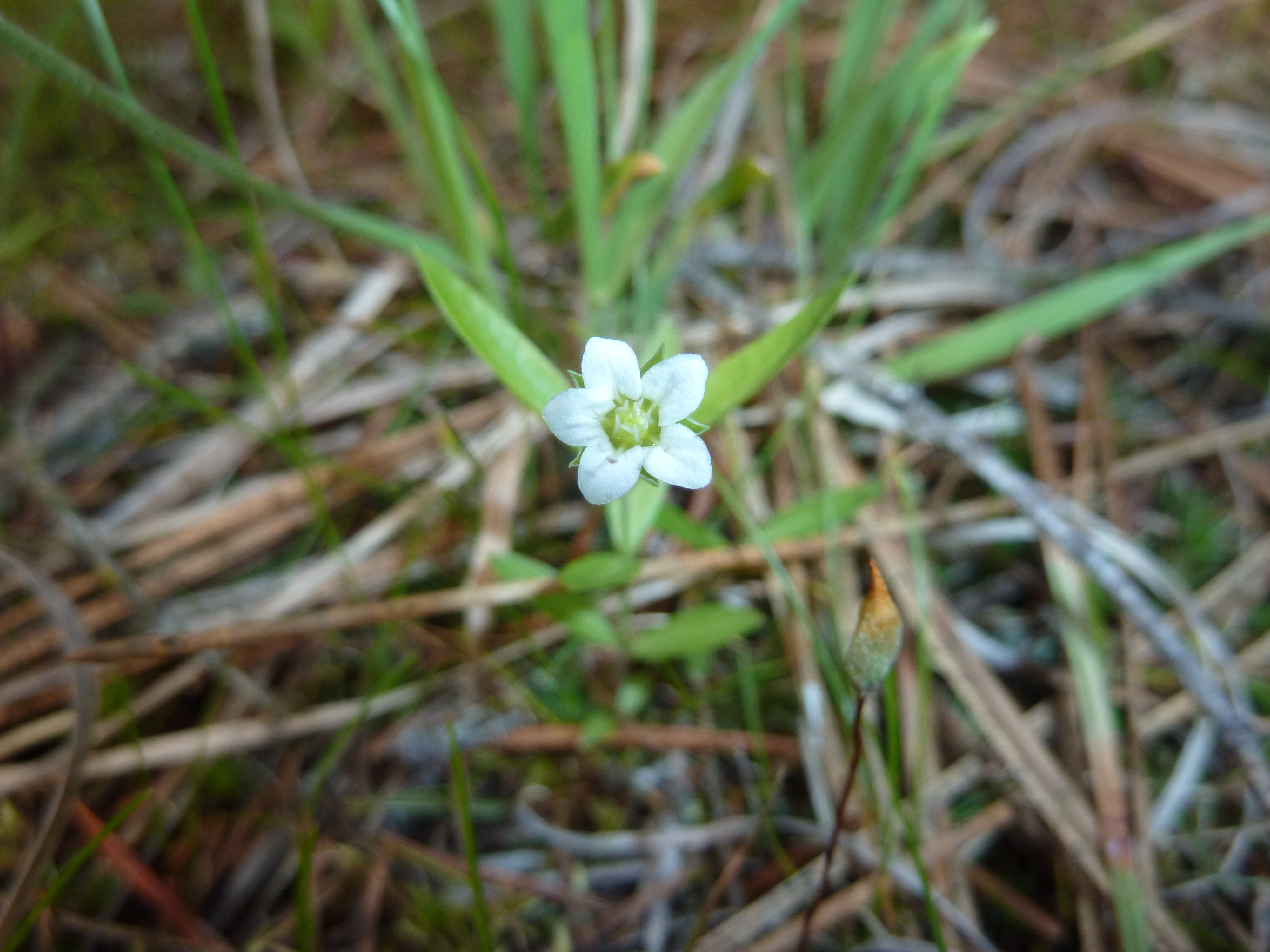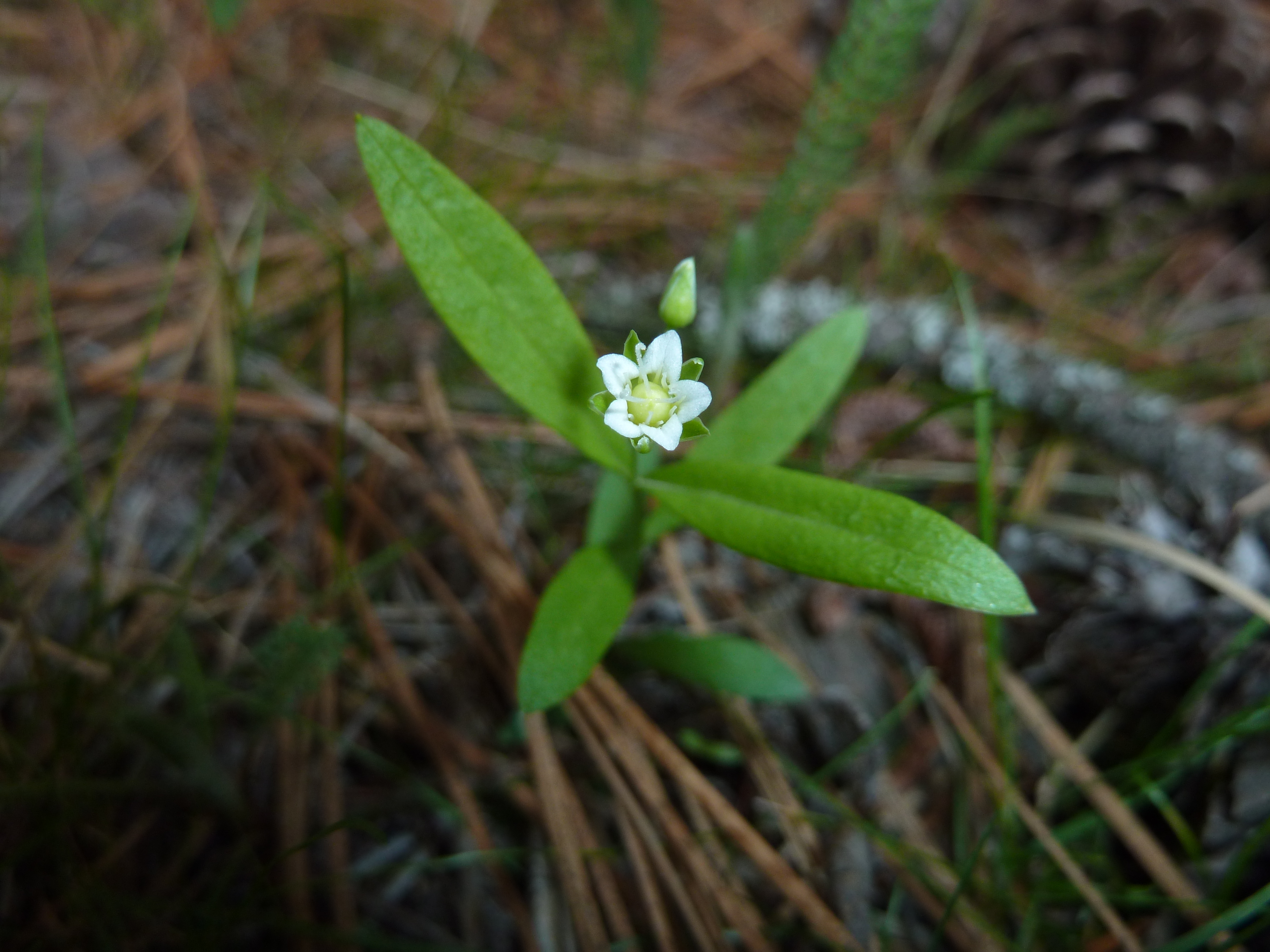 Scientific Name:
Moehringia macrophylla
Family Name:
Caryophyllaceae
Bloom Period:
Late spring to early fall.
Habitat:
Moist, shaded to dry forests and open rocky slopes. Low to high elevations.
Leaf Description:
Opposite, lance-shaped with pointed tips. More or less evenly spaced on a square to round stem.
Flower and Petal Description:
Open cluster on short stalks near stem top. Small with 5 sharply pointed sepals, and 5 white rounded petals about the same size as sepals.
This flower is native to the area.