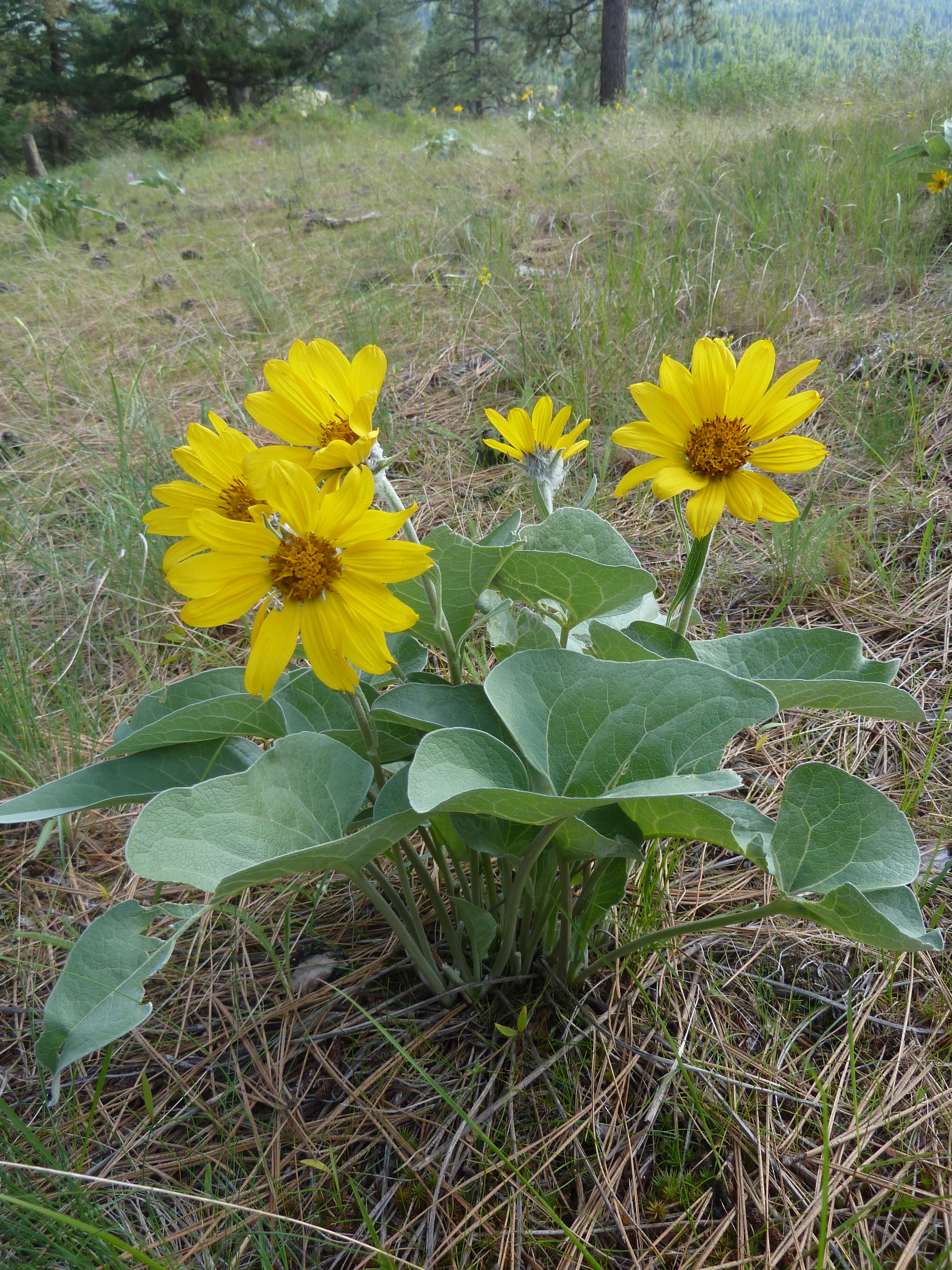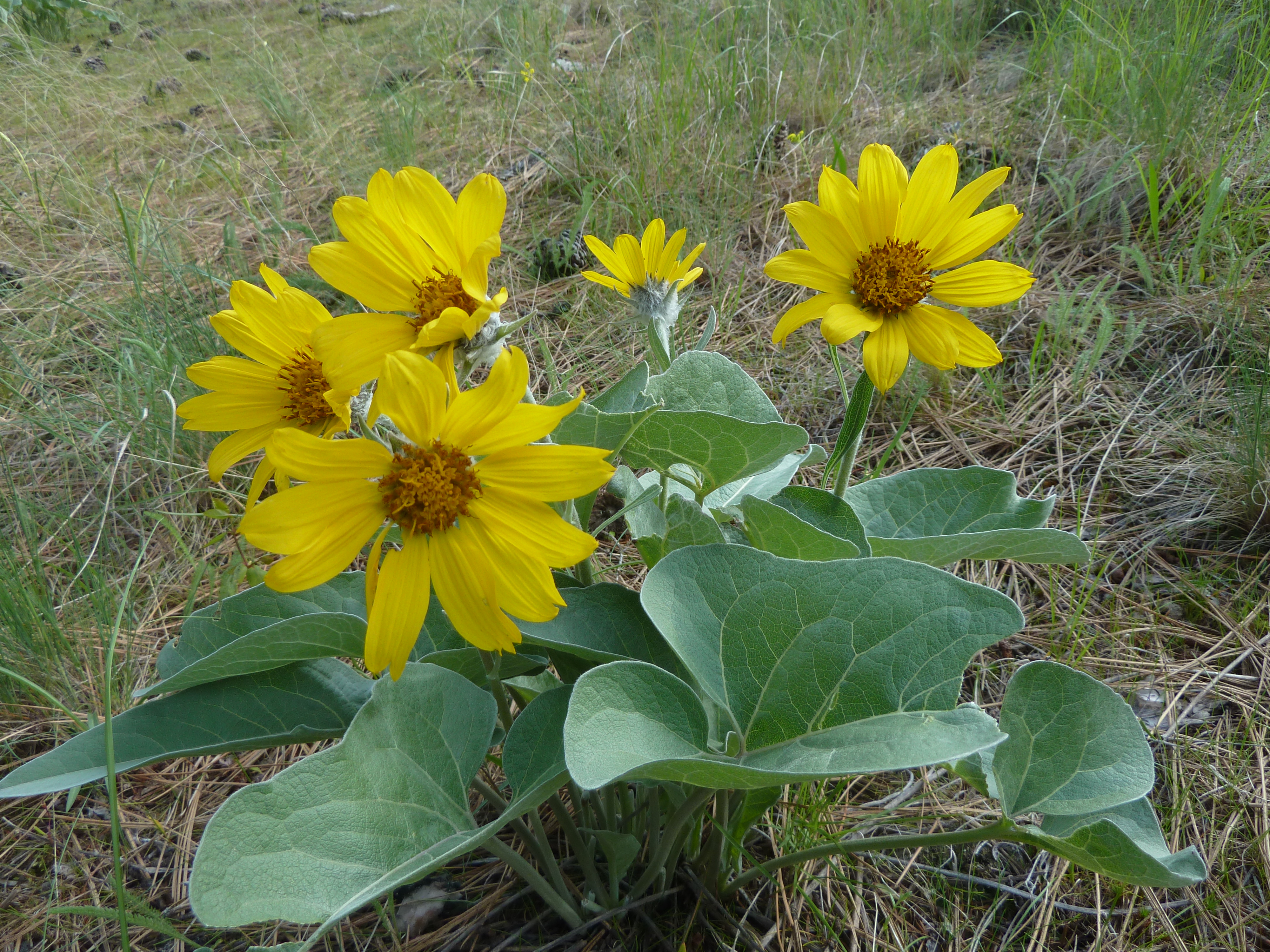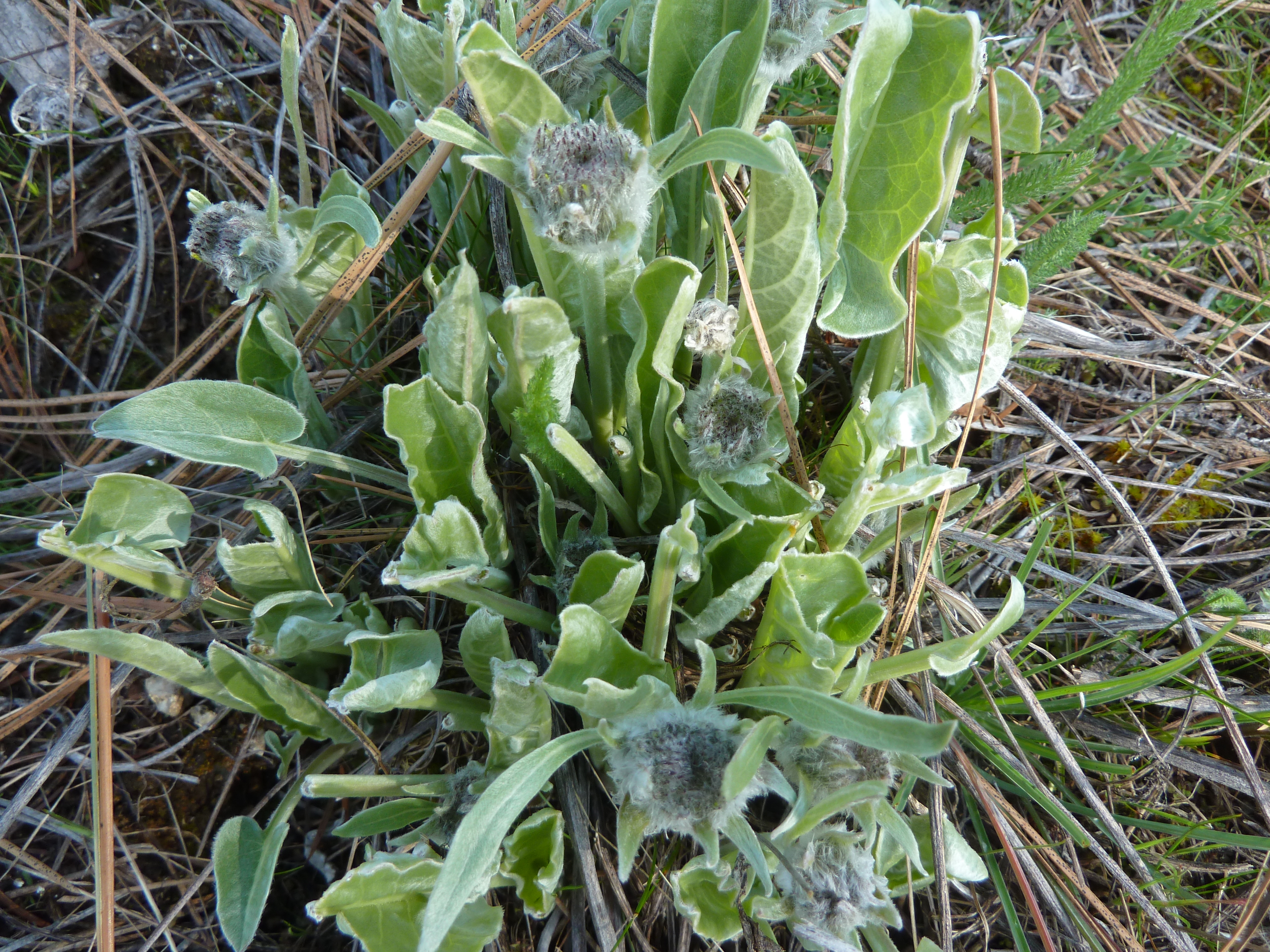 Scientific Name:
Balsamorhiza sagittata
Bloom Period:
Blooms in the spring for a short time.
Habitat:
Deep rich soils in ponderosa pine and sagebrush habitats at middle elevations.
Leaf Description:
Leaves are basal, arrowhead-shaped, large (up to 30 cm long), long stalked, silvery colored with dense, felt-like hairs, the few stem leaves are much smaller and narrow.
Flower and Petal Description:
Flowers are solitary composite heads, with bright yellow ray flowers and yellow disk flowers; involucre of several rows of overlapping bracts, densely hair especially at the base.
Stem Description:
Aromatic, woody taproot, and a branched stem base, softly hairy throughout.
Fruit Description:
Fruits are faintly ribbed achenes, without a pappus.
Medicinal Uses:
All parts of the plant is edible and was an important staple in the Native Americans diet. Deer and elk commonly graze for nutrients.
This flower is native to the area.